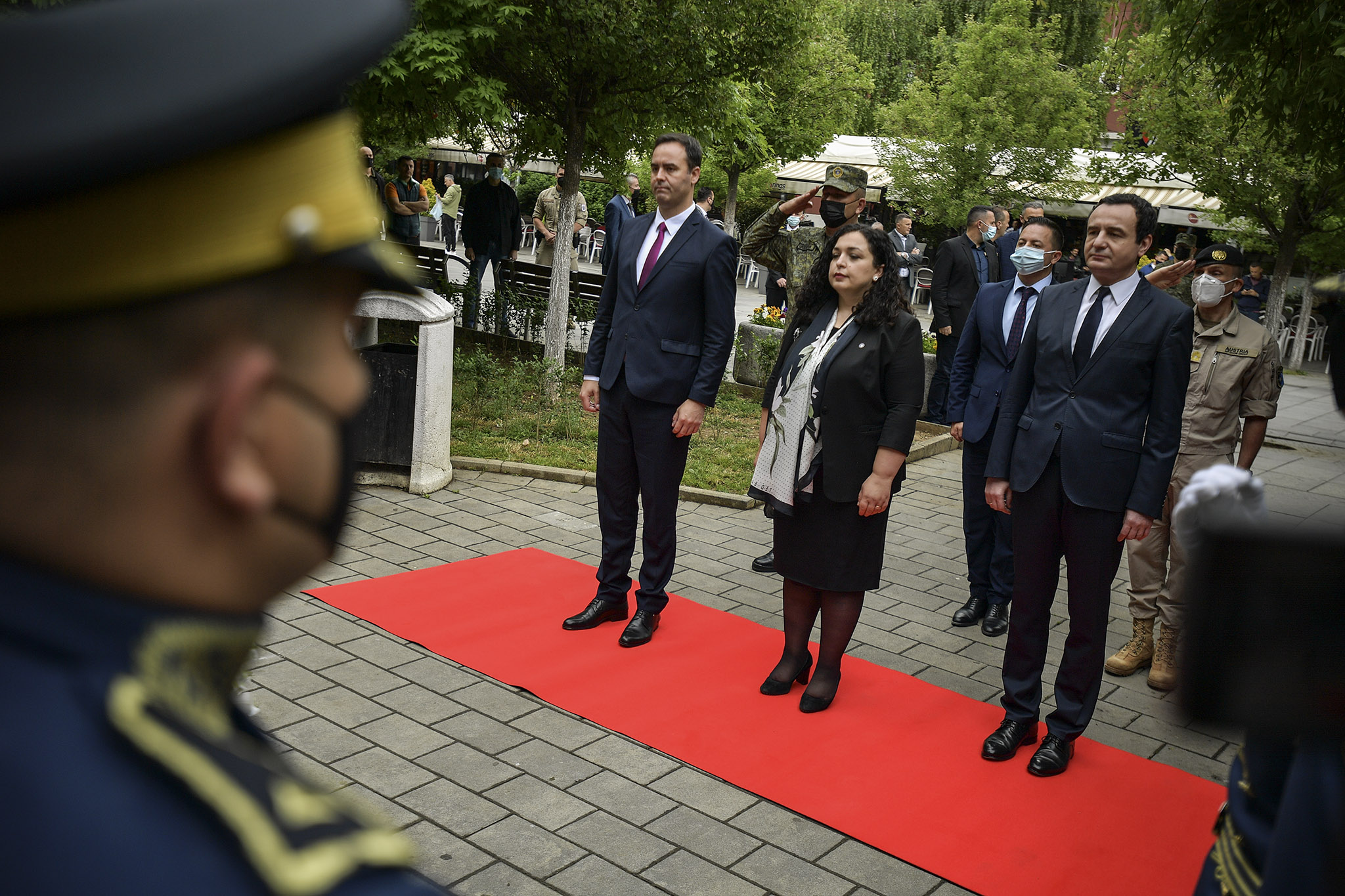 Kosovo institutional leaders commemorated NATO soldiers who lost her lives during the war in Kosovo on Saturday, as the country marked its Liberation Day.
Following a 78-day air bombing by NATO against the forces of former President of Yugoslavia Slobodan Milosevic, and the fight on the ground by the Kosovo Liberation Army, Serbia agreed to withdraw its forces on June 10. Two days later, NATO peacekeepers (KFOR) entered Kosovo.
The United Nations Interim Administration Mission in Kosovo (UNMIK) governed the country until its declaration of independence on February 17, 2008.
"On June 12, we celebrate peace, liberation and freedom and we remind ourselves of this every day, because all those women and men who sacrificed, gave their lives, are at the foundation of our institutions, our state, our independence, which we want to take further by development, justice and democracy," Prime Minister Albin Kurti said.
The President of Kosovo Vjosa Osmani said that the NATO forces' deployment alongside with the war of the Kosovo Liberation Army was what brought freedom, liberation and peace to the country, after a superhuman sacrifice.
"This memorial plaque marks the new history of Kosovo and our strong cooperation with Western allies," said Osmani while commemorating NATO soldiers who died in the Kosovo war.
The Speaker of the Assembly of Kosovo, Glauk Konjufca, said that their freedom was a result of the contribution of the Kosovo Liberation Army, martyrs, and also of a joint contribution of "our liberation effort with international factors".
"The fact that the largest military alliance came to help Kosovo people and mobilized the largest democratic military structure in the world, and bombed Serbia because of the genocide it committed against the people of Kosovo, shows that our cause was right, that our freedom was very sacred, therefore we must protect and preserve it at all costs," Konjufca said.
In 1999, NATO deployed over 50,000 troops to Kosovo as part of its KFOR mission.
Currently, KFOR consists of around 3,600 troops, contributed from 27 countries, including NATO countries and partners.
"KFOR continues to play a fundamental role, in ensuring security across Kosovo and stability across the Western Balkans region," Major General Franco Federici, KFOR Commander, pointed out during a commemoration ceremony held in Camp Film City (Prishtina), which hosts the mission's headquarters.
After the war, the country saw a massive return home of those who had been expelled, albeit most found their homes burned to the ground.