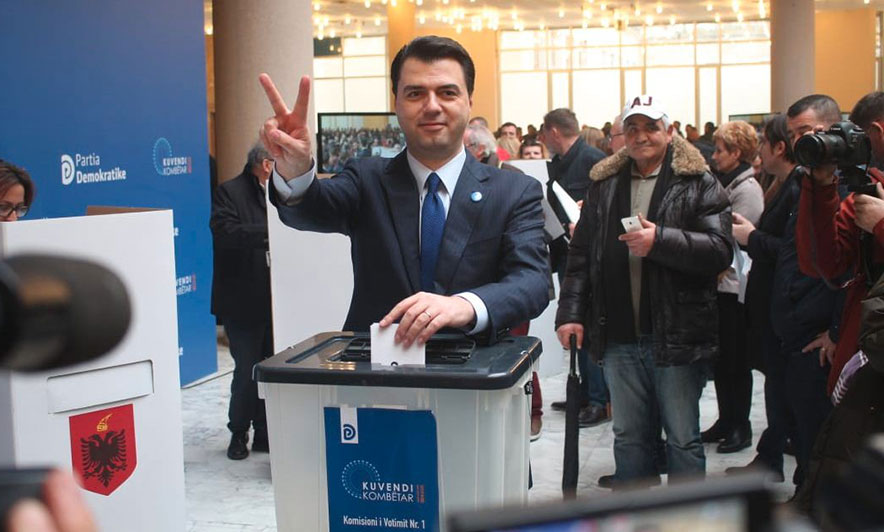 Lulzim Basha has won the opposition Democratic Party presidential elections with 80 percent of the votes that were cast on Sunday.
Basha will lead the opposition for another 4 years, following his overwhelming win with 32,882 of the total 41,097 votes cast by party members.
Agron Shehaj received 6,038 votes, Edith Harxhi 983, and Fatbardh Kadilli 781, while 413 votes were found to be irregular.
Nearly 55 percent of the 75,000 party members participated in elections.
All three contestants to Basha's leadership ran on platforms to reform the party given the four consecutive elections losses the PD has suffered since Basha became president in 2013, while Basha maintained that the reason for the party's latest loss in the April 25 elections was the government's rigging of the elections.
Read more: Albania's Main Opposition Party Votes to Elect New President