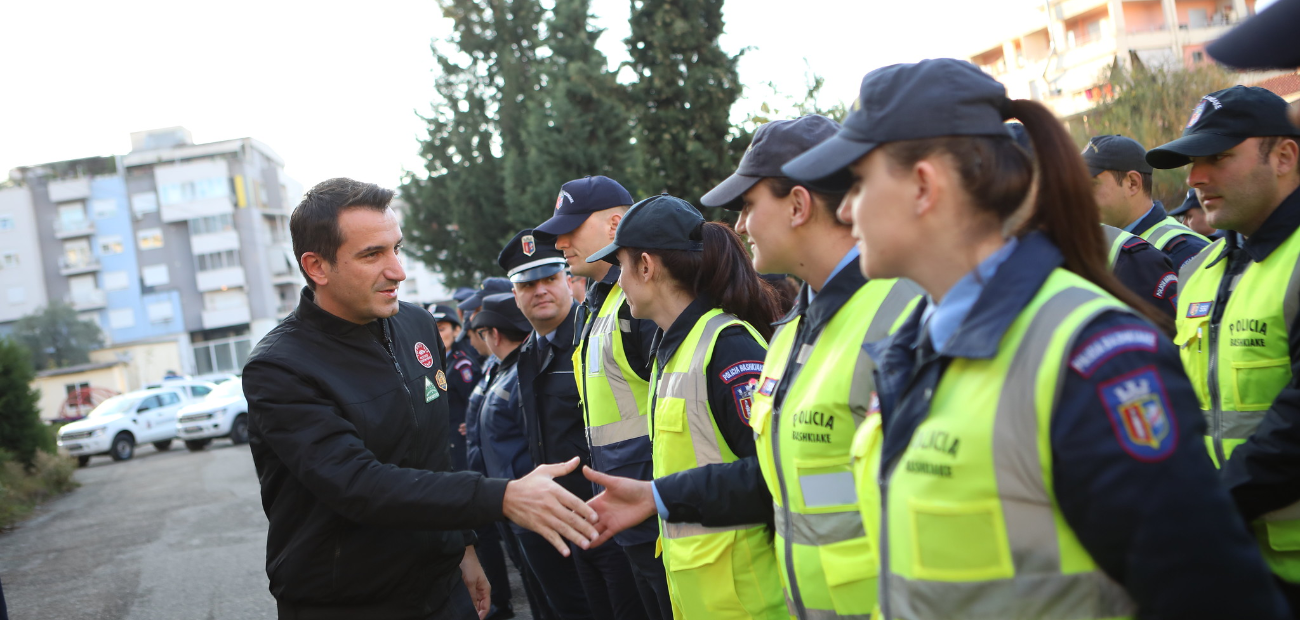 The Tirana Municipal Police have been found guilty of discrimination due to race, ethnicity, and economic status against Agron Cura, a member of the Egyptian Albanian community.
On March 3, 2020, Cura was stopped by the Municipal Police, who "violently seized" his three-wheeled bike and the items inside it. Cura had been collecting items such as gypsum and other recyclables to sell to support himself and his family.
Two days later, accompanied by a pro bono lawyer, Gentian Serjani, from the NGO "Social Justice", Cura went to the Commissioner Against Discrimination. They filed a complaint and claimed the police had targeted and discriminated against him due to his race, ethnicity, and economic status. 
After reviewing the complaint, the Commissioner found on October 8 that there had been "outrageous discrimination" against Cura, based on his protected characteristics.
In a response to the Commissioner, the Municipality claimed that "urban waste is the property of the Municipality of Tirana" and that the bike was confiscated as Cura didn't have ownership documents.
Cura maintained that the owner of a shop that was renovating his premises had given him the items. He claimed that the assumption he had stolen the items from a Municipal waste bin, as well as the bike, was due to his ethnicity as an Egyptian.
Following the decision of the Commissioner, Social Justice proceeded to open a case in Tirana's Administrative Court. They asked that the Municipality pay damages incurred by Cura because of discrimination, and that both the Municipality and Municipal police no longer stop members of the Roma and Egyptian community from collecting recyclable materials. 
They also claimed 2.5 million lek (EUR 20,300) in damages.
The court decided to partially accept the request, acknowledging that there was discrimination and that compensation should be paid in full to Cura.
Social Justice stated that the case is an important precedent against repeated similar acts by the Municipal Police.
"We hope that after this decision, Tirana Municipal Police will change their behavior towards Roma and Egyptian citizens, and others."
There have been many instances of Municipal Police using violence or heavy-handed tactics when dealing with those who collect recyclable items to support themselves. Instances where they have targeted those who sell vegetables and fruit on the streets, trashing their stalls, and throwing away products, have also been documented. 
This latest ruling means that the Police will have to adapt the way they handle such situations or risk similar legal action and consequences.