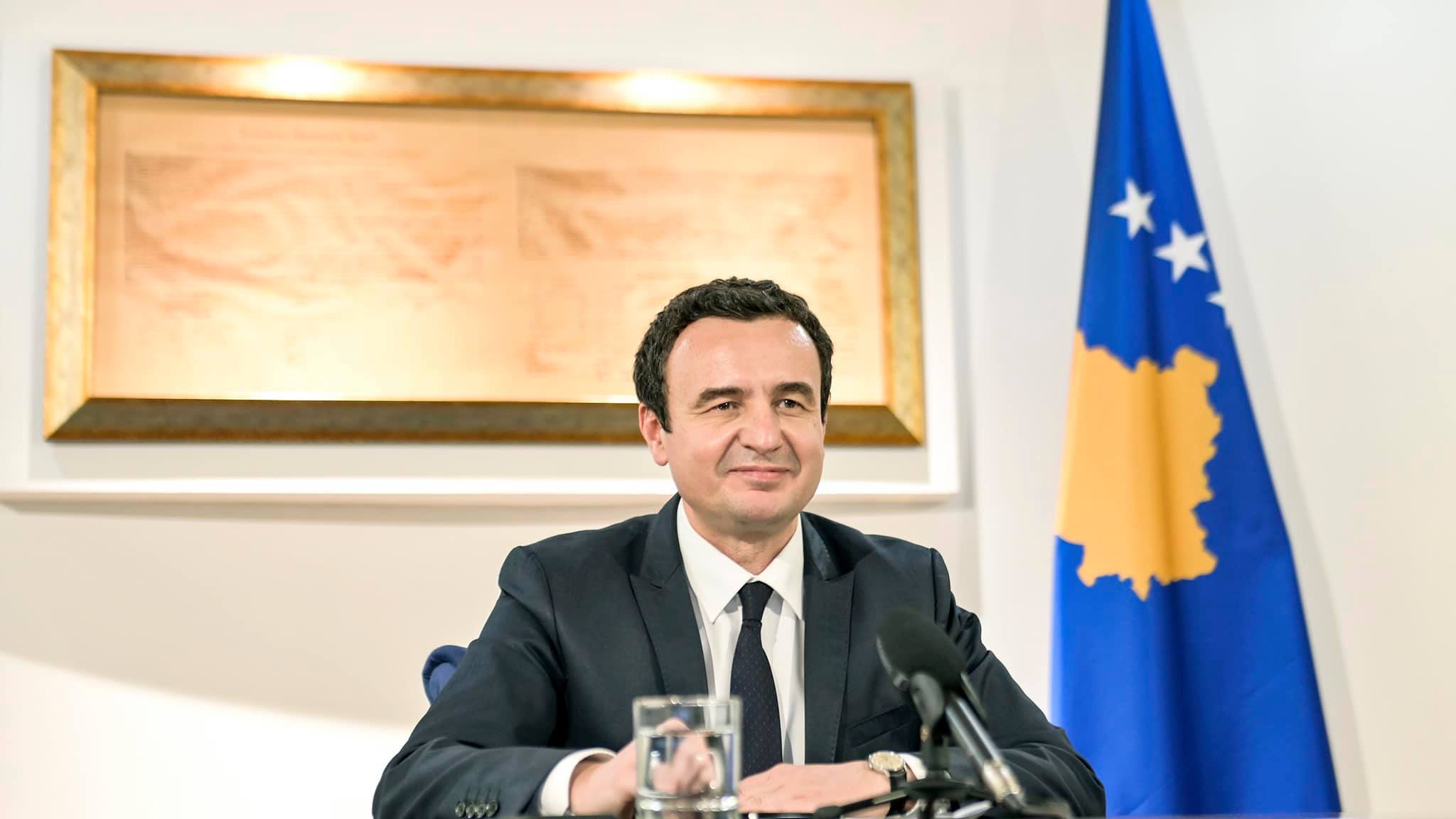 Kosovo's Prime Minister, Albin Kurti retorted to a statement by the US Ambassador to Prishtina, Philip Kosnett, who said that Kosovo has an obligation to set up the Association of Serb-majority Municipalities.
"I do not think that the legal and constitutional order in Kosovo allows for the creation of an association on ethnic bases. We might set up an association of municipalities based on developmental or geographical bases", Kurti stated.
He added that the country already has a functional municipal association.
Kurti pointed out that the government of Kosovo supports the rights of all minorities and is against marginalization and discrimination.
"It doesn't seem to me that the request for an ethnic association, that is over a decade old, comes from ordinary people, but rather from the politicians of our northern neighbors," said Kurti.
The US Ambassador to Kosovo, Philip Kosnett, made a statement on Wednesday, according to which "the United States of America believe that Kosovo is obliged to establish the Association of Serb-majority Municipalities."
"We believe that countries have an obligation to respect agreements and commitments made earlier," Kosnett said.
The Association of Serb-majority Municipalities was part of the 2013 Brussels Agreement between Kosovo and Serbia. It stipulated that Serb majority municipalities in Kosovo will be able to form a self-governing association with full governing power in many areas, including education, health, economic development, urban planning.
The agreement was fiercely opposed by Kurti's Vetevendosje when the party was leading the opposition, for creating the conditions for the "bosnization" of Kosovo, i.e., the creation of a state within a state.
In December 2015, Kosovo's Constitutional Court ruled parts of the 2013 agreement unconstitutional, and the establishment of the association stalled.
One of the four proposals Kurti made on Tuesday during his first EU mediated meeting with Serbian President, Aleksandar Vučić was the establishment of a National Council for Kosovo Serbs.
"After mutual recognition between the Republic of Kosovo and the Republic of Serbia, in both our countries we will have bilateral reciprocity, including on the issue of minorities. So Serbs in Kosovo can have their National Council as Albanians and Bosniaks in Serbia do," Kurti proposed.