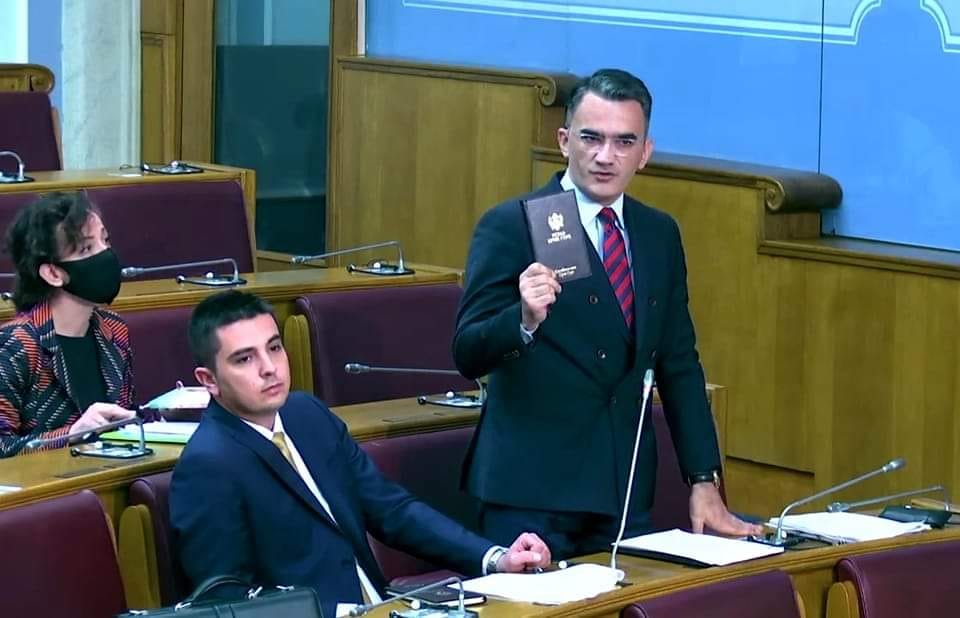 The Parliament of Montenegro dismissed the Minister of Justice, Human and Minority Rights, Vladimir Leposavic for denying the Srebrenica genocide.
Leposavic was dismissed on Friday following a parliamentary vote, with 43 MPs voting in favor of his sacking. His dismissal comes after the parliament adopted on Thursday a resolution recognizing the Srebrenica genocide, proposed by the opposition parties.
Backed by 55 MPs, the resolution prohibits all public denial of the Srebrenica genocide and calls on state institutions to investigate and prosecute war crimes.
Leposavic argued that The Hague-based tribunal which classified the massacre in Srebrenica as genocide, had no legitimacy, claiming the court had destroyed evidence about the organic trafficking of the organs of Serb civilians in Kosovo.
"I am ready to admit that the crime of genocide was committed in Srebrenica when it is unequivocally established," Leposavic said in Parliament in March.
Leposavic's statement n March sparked backlash, and even a reaction from the European Union.
The Srebrenica massacre took place in July 1995 in and around the town of Srebrenica, during the Bosnian War. The murders were committed by units of the Bosnian Serb Army under the control of Ratko Mladic.
Within two weeks of entering the town, more than 8,000 were killed—the worst act of mass killing on European soil since WWII. The United Nations peacekeepers were criticized for not doing enough to stop the atrocity. Former Secretary-General Kofi Annan later said, "The tragedy of Srebrenica will forever haunt the history of the United Nations."