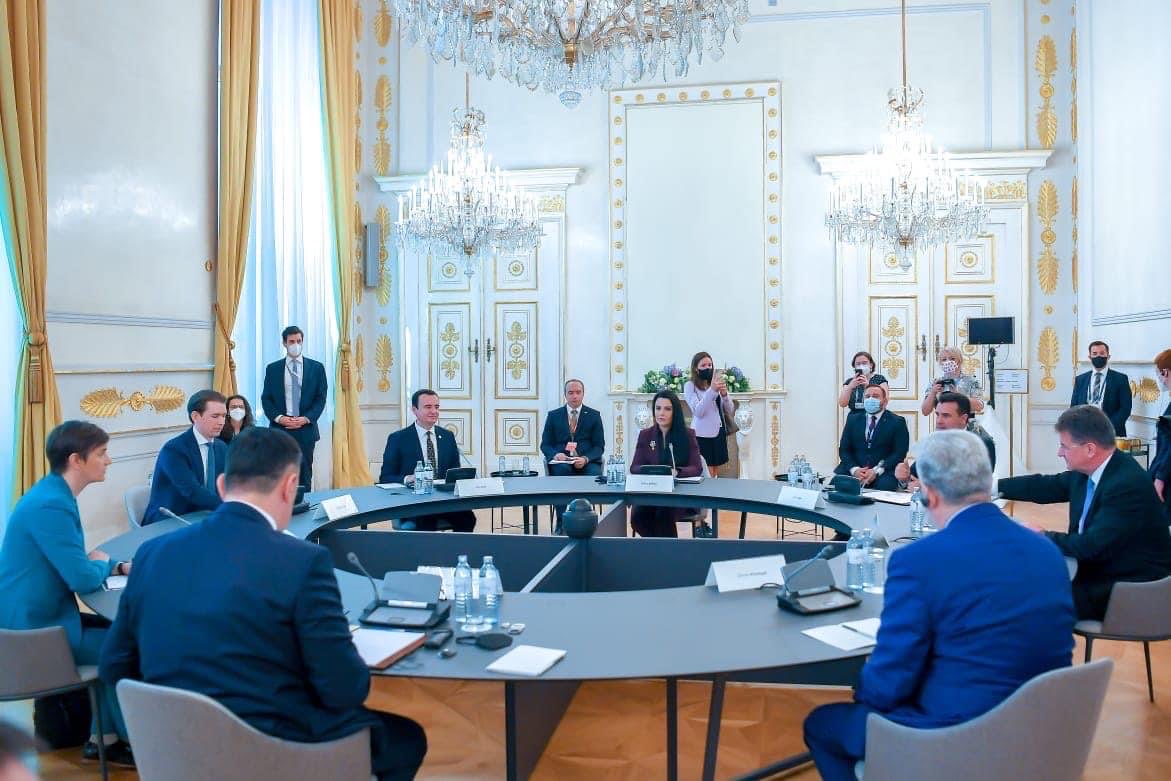 On Friday, Western Balkan leaders met with Austrian Chancellor, Sebastian Kurz, in Vienna to continue their talks on regional cooperation and integration. Prime Minister of Kosovo Albin Kurti participated in the summit, held at the Palace of the Federal Chancellery, where he stressed that Kosovo should be included in the European Union's travel whitelist.
According to Kurti, Kosovo has been successful in managing and retaining the Covid-19 pandemic, and therefore the EU should place Kosovo among the countries from where it is safe to travel. This week, the European Council voted to remove coronavirus-related restrictions for a slew of countries, including Albania.
Talking about the relationship between Kosovo and Serbia, Kurti reiterated the importance of a joint declaration vowing to not attack each other, for Serbia to recognize Kosovo's independence and deal with the past, and also for both Kosovo and Serbia to implement reciprocity in terms of minority rights.
This was also one of Kurti's requests during the first EU-mediated meeting with Serbia's President, Aleksandat Vucic, held on June 15 in Brussels.
Another request Kurti repeated in Vienna was for the six Western Balkan countries to move from CEFTA to SEFTA (European Free Trade Agreement with Southeast Europe), following the example of EFTA-EEA.
During a bilateral meeting with the Austrian Chancellor, Kurti said that they agreed to increase trade and economic cooperation.
"Next year we will hold a joint business summit," Kurti wrote in a Twitter post.
The event was organized by Chancellor of Austria Sebastian Kurz, and the participants included EU Special Envoy for the Kosovo-Serbia dialogue Miroslav Lajcak, Serbian Prime Minister Ana Brnabic, North Macedonia's Prime Minister Zoran Zaev, Montenegrin Prime Minister Zdravko Krivokapic, Albania's Infrastructure Minister Belinda Balluku and Zoran Tegeltija from Bosnia and Herzegovina.