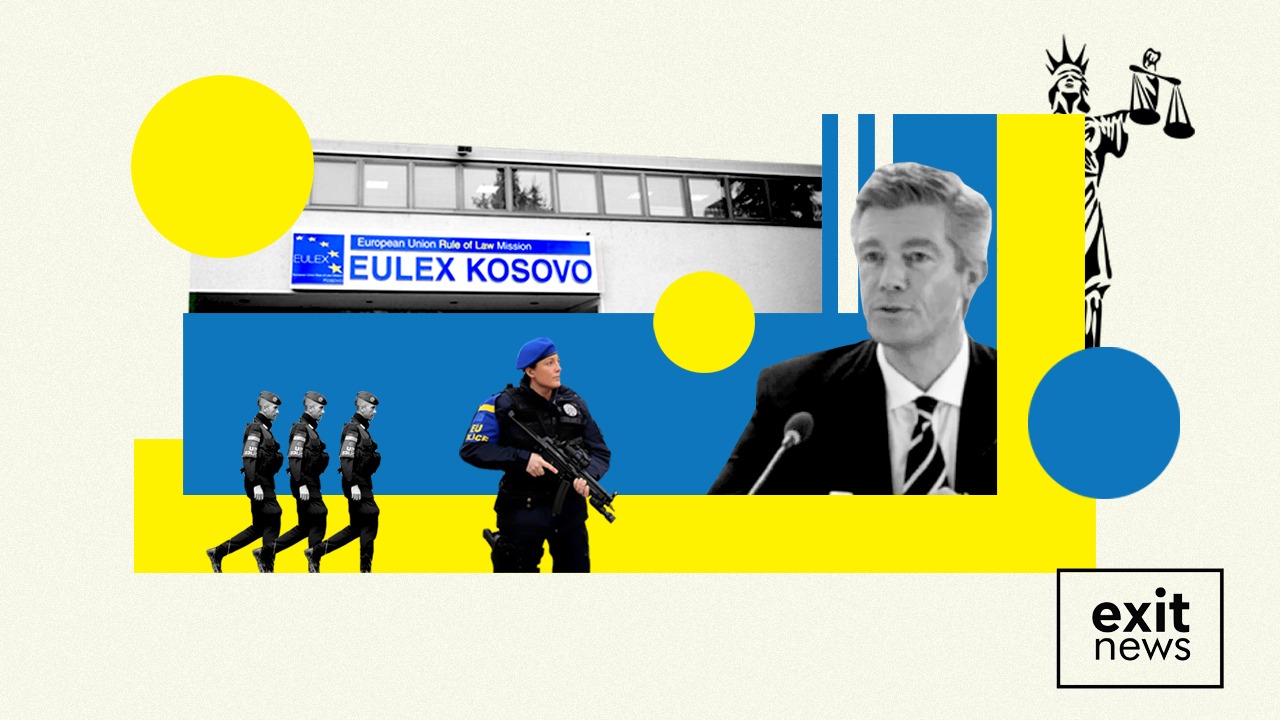 The Parliament of Kosovo has invited Malcolm Simmons, former head judge of the European Union Rule of Law Mission in Kosovo (EULEX), to make a statement on July 12th.
Simmons claims there were violations within the Mission when dealing with high-profile issues and Parliament has asked him to make a public statement about these wrongdoings.
"In my statement I will refer to the matters that I will address in my evidence to the Parliament as part of a full, public enquiry," Simmons told Exit News on Wednesday.
He said that the decision to hear his claims has been made by a democratically elected Parliament.
"If the international community truly respects justice and rule of law, it will support the Kosovo Parliament in its enquiry," he adds.
While waiting for the Kosovo Parliament to schedule a hearing on his claims against EULEX, Simmons talked to Exit News in May, accusing EULEX that the cases the mission heard against former Kosovo Liberation Army (KLA) members were subject to political interference.
He claims that Charles Smith, former President of the Assembly of EULEX judges, based his decision-making on political considerations, mentioning the case against former KLA commander turned politician, Fatmir Limaj – informally known as the "Kleçka" case.
In another statement seen by Exit News, Simmons also claims that the mission handed over dozens of war crimes files to Serbian prosecution authorities.
His claims were denied by the mission.