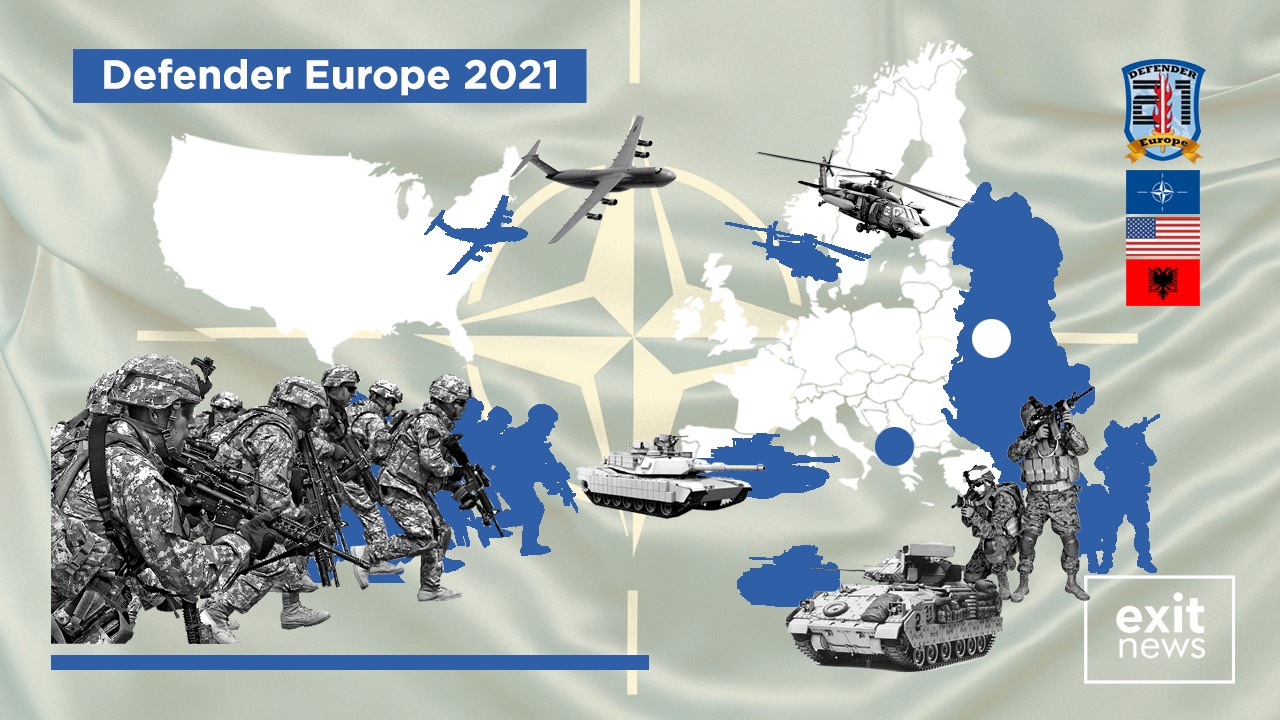 The Prosecutor General of Tirana is investigating two Russian and five Czech citizens on suspicions of military espionage carried out during the Defender-Europe 21 military exercises.
According to Euronews sources, the Russians are being investigated for obtaining confidential information about the operations of a foreign government. Whereas, the Czech citizens are suspected of photographing NATO headquarters in Kuçovë and the military exercises of US troops in Durrës.
All suspects have since left Albania.
For the duration of Defender-Europe 21, a major multinational military exercise led by the United States, the Albanian Secret Service kept 10 people under surveillance to prevent terrorist-related activities.
One of the Russian suspects, Vladislav Cherkasov, 47, entered the country via Montenegro on May 12th. He checked in a luxury hotel in Tirana under a false identity, before moving on to Durrës. He stayed in Durrës for three days which coincided with military exercises taking place in the city.
The other suspected Russian spy, Georg Budanow, entered Albania through North Macedonia on March 1st. He introduced himself as a businessman who was interested in investing in the coastal city of Vlora. Budanow stayed in the Orikum area, while military training took place in its surroundings. He was deported on May 10th, on the grounds that "he did not meet the conditions for staying in Albania."
The Czech citizens entered Albania on May 1st. One of the alleged spies, Filip Carek, rented a car for the group. During their journey, they stopped for a period next to a military base in southern Albania where training was taking place for the joint military exercises. The group left the country on May 11th.
Defender Europe 21 was the largest military exercise ever hosted in Albania. It was designed to build readiness and interoperability between US, NATO, and partner military troops. The exercise included simultaneous operations across more than 30 training areas, including Albania, the Balkans, the Baltics, the Black Sea, and Africa. It started in late April and concluded on June 26th.