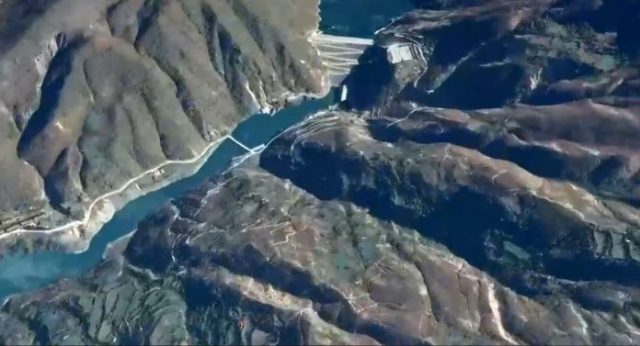 On Monday, the Ministry of Infrastructure and the US company Bechtel signed an agreement for the first stage of the construction of the Skavica hydropower plant on the Black Drin River in the north-east of Albania.
In the next 18 months, Bechtel will complete all the necessary studies – environmental, geological, social impact studies – before the actual construction starts, for which a second agreement will be signed.
The construction of the Skavica HPP will add 210 megawatt or 20 percent of renewable energy production, and reduce to a minimum the usual flooding of whole areas during rainy seasons around Shkoder city.
The Skavica HPP is Albania's most strategic energy project, and its most important water reservoir, holding about 7 billion cubic meters. This makes it the largest reservoir in Europe.
The government has opened several calls for bids for its construction, but failed to finalize a tender contract and has been accused of clientelism and corruption in the past.
In May 2020, Prime Minister Edi Rama announced they would build the HPP with public money. However, in October he stated that the US would finance the megaproject.
Since then, Bechtel and Albanian authorities have worked to prepare the ground for today's agreement.