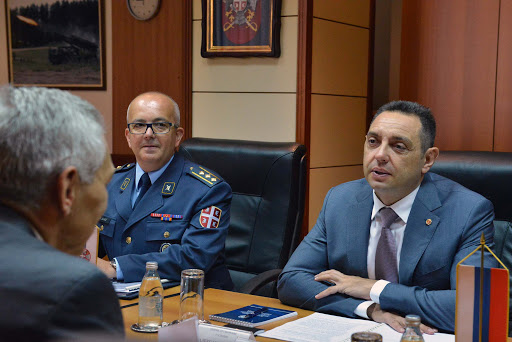 Serbian Interior Minister Aleksandar Vulin and Russian Ambassador to Belgrade Aleksandar Bocan Harchenko agreed on Monday to train Serbian police officers in Russia.
The police training will focus on the fight against terrorism, organized crime, drug trafficking and emergency situations.
The two countries security forces will also hold a joint anti-terrorist exercise in fall, Vulin announced.
Serbia is Russia's strongest partner in the Western Balkans. They have been strengthening their cooperation in the security field in the last years. Serbia has purchased arms and military equipment form Russia multiple times recently, including fighter jets, helicopters, and tanks.
Serbia is struggling to become a member of the European Union, and has refused to join NATO.  It has also rejected calls to join EU sanctions on Russia following the annexation of Crimea from Ukraine in 2014.
Read more: