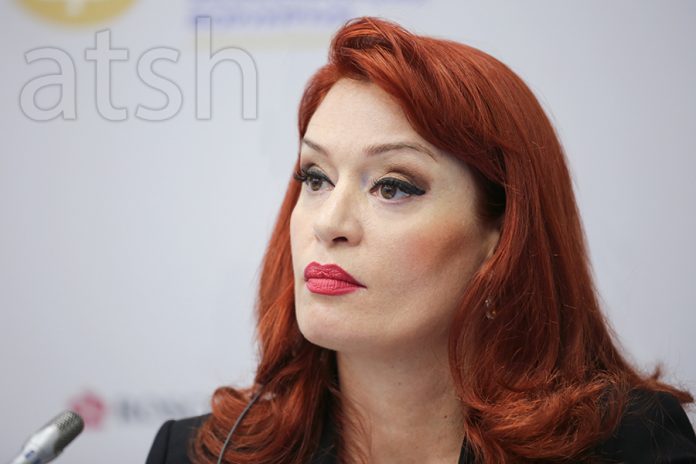 Armela Krasniqi has been elected as the head of the Audiovisual Media Authority, despite calls from the EU to wait until September and the formation of the new parliament.
She was voted into the position today, during the last session of the current plenary which marks the end of the current legislature. Parliament will reconvene in September with the presence of opposition parties.
The government decided to postpone the appointment of other board members until September.
Krasniqi has spent most of her professional life working for the Socialist Party. She has worked at the state news portal, the Albanian Telegraphic Agency, and as Director of Communications in Prime Minister Edi Rama's office.
The EU delegation asked that appointments be delayed until opposition parties can participate in the vote. The OSCE and the British Embassy called for a transparent process and independence in the candidates.
AMA is the authority that oversees broadcast media in Albania. It is also the body that is named as the responsible authority in the controversial "anti-defamation package".
The package would bring all online media in Albania under its jurisdiction and it would have the power to fine, limit access, force popups, and make other ex-judicial rulings on supposed violations of the law. The Package was widely condemned by local and international media organizations as well as diplomats, and civil society.
It's feared the law will be used as a way to silence critical media and those that want to hold power to account.
The Venice Commission issued a set of recommendations on the package, namely that it's not fit for adoption in its current format and needs significant changes. It also stated that the members of AMA must be independent and not affiliated with any political party so as to avoid a "chilling effect" on Albanian journalists.