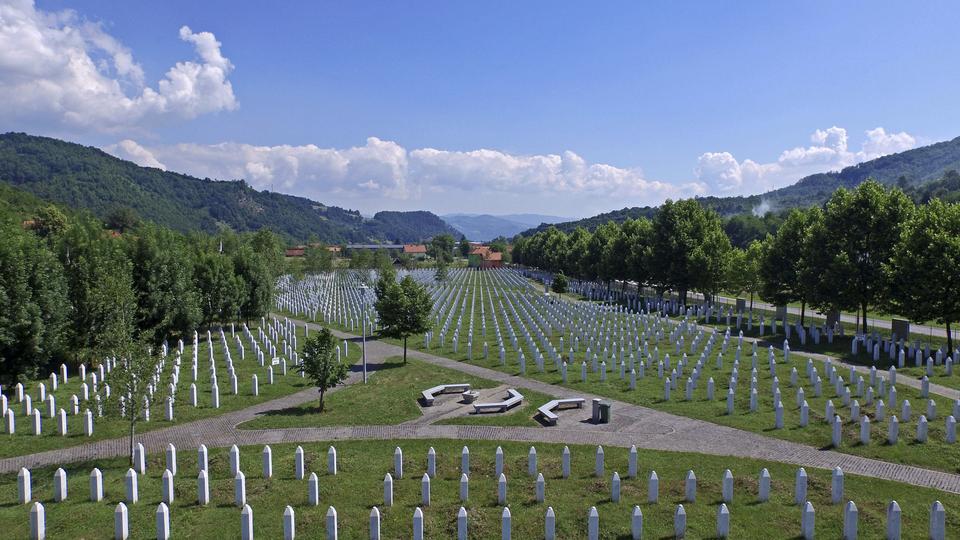 On the 26th anniversary of the Srebrenica genocide, Bosnia and Herzegovina buried the remains of 19 victims of the massacre killed by Serbian troops.
The victims, including a 16-year-old, were buried at the Potocari Memorial Center on Sunday.
Bosnian Serb forces entered Srebrenica on 11 July 1995, a safe zone under the protection of Dutch UN peacekeepers.
In the next 12 days, they killed more than 8,000 men and boys, and dumped their bodies in pits in forests.
In 2019, a Dutch court found that the Netherlands was partly responsible for 350 deaths in the Srebrenica massacre.
The Srebrenica massacre is the worst in Europe since the end of World War II, and was recognized as genocide by the International Court of Justice in The Hague.
To date, 6,650 victims, of which 430 minors are buried in the memorial center in Potocari, and 26 years after the massacre work continues for the identification of more than 1 thousand victims.
The Kosovo government also has announced it is preparing to file a genocide lawsuit with the International Court of Justice against Serbia.