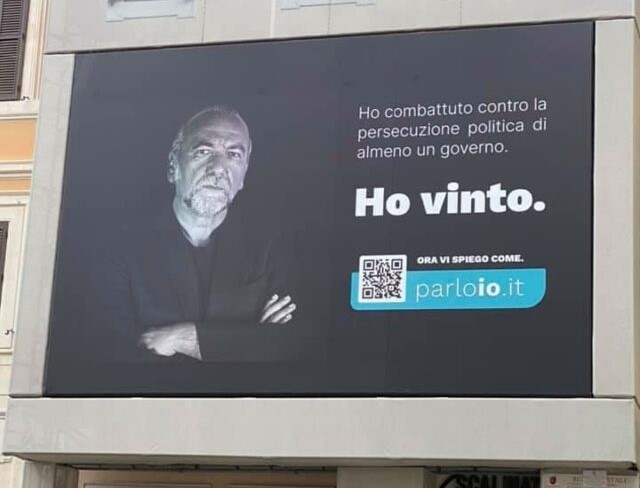 Italian businessman Francesco Becchetti has rented a billboard in one of Rome's main squares to announce his victory in his arbitration case against Albania. Albania must pay him €110 million after it shut down his government-critical Agon Channel TV in 2015, less than two years after Prime Minister Edi Rama came to power. 
"My name is Francesco Becchetti. I have fought against the political persecution of at least one government. I won," reads the billboard raised in Piazza di Spagna in Rome, featuring a photo of a defiant Becchetti.
Rama maintains that the case is not over yet, and that his government is going to win in the end.
It remains unclear what the government's plan is, and Rama has refused to reveal their approach to the case from hereafter, claiming Albania's next step should be kept hidden from Becchetti.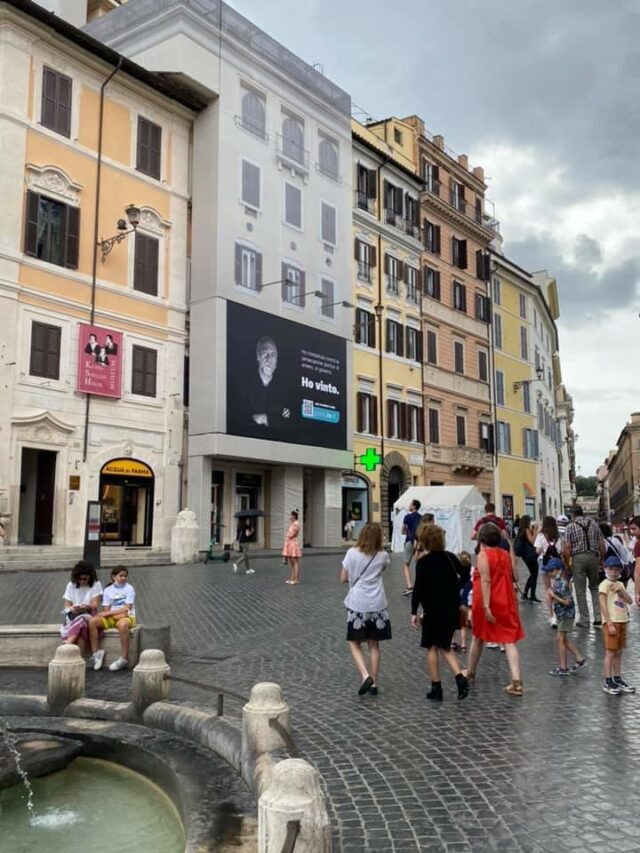 The billboard also includes a reference to a website called "Parlo Io" (I speak), where Becchetti briefly describes the arbitration case.
In it, the businessman stresses that the Albanian government orchestrated prosecutorial investigations against his TV channel, as well as a politically-motivated smear campaign to attack him on media controlled by the prime minister.
He quotes from the arbitration court ruling that Rama's secretary-general told him to talk to another media owner if he wanted to understand why his investments were being investigated, and also advised Becchetti that defying the government was not a good idea.
The arbitration court, the International Centre for Settlement of Investment Disputes (ICSID), issued a final decision in March 2021, ruling that the Albanian government must pay Becchetti €110 million for illegally expropriating his TV channel following a politically motivated campaign against him and the media.
The tribunal found that the evidence "strongly support[s] an inference that the seizure decisions were the culmination of a political campaign against the claimants."
Becchetti had originally claimed €650 million in damages but the court awarded him €110 million.
Read more:
Court of Arbitration Orders Albania to Pay €110 Million for 'Politically Motivated' Closure of TV Channel