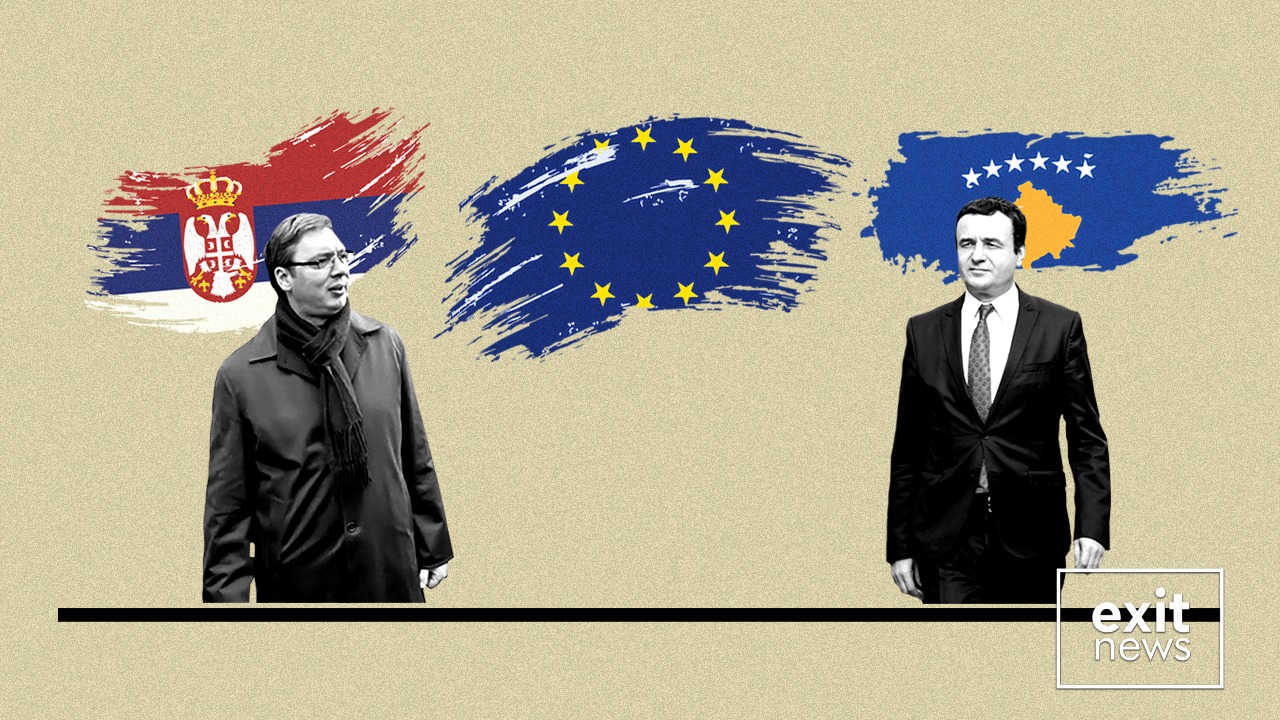 The leaders of Kosovo and Serbia will meet in Brussels today to discuss how the dialogue on the normalization of the two countries' relations will proceed.
On Monday, Serbia's President Aleksandar Vučić and Kosovo's Prime Minister Albin Kurti had separate meetings with their host Miroslav Lajcak, the EU envoy for the dialogue. The dialogue will start at 4 p.m.
This will be the second meeting between the two leaders. In their first meeting, Kurti and Vučić failed to agree on anything, according to both sides, but their negotiating teams continued the work. 
The two sides accuse each other of failing to implement parts of the more than 30 agreements signed so far under the auspices of the EU.
In the previous meeting in June, Kurti proposed for the two countries to establish reciprocity measures after having recognized each other, sign a joint peace agreement pledging not to attack each other, commit fully to finding persons missing from the war, and for the six Western Balkans countries to sign a free trade agreement between them and with the European Union. Kurti said Vučić rejected the first three proposals and didn't respond to the last.
Serbia, on the other hand, insists that Kosovo establish the Association of Serb-majority Municipalities, in accordance with a 2013 agreement which the Constitutional Court of Kosovo has ruled to be in violation of the constitution.
Kosovo's government fears that an association with executive powers that receives direct orders from Belgrade would amount to a state within the state, and could thus paralyze the country's functioning. Instead, they want the association to have no executive powers and for it not to include only Serb municipalities in Kosovo.