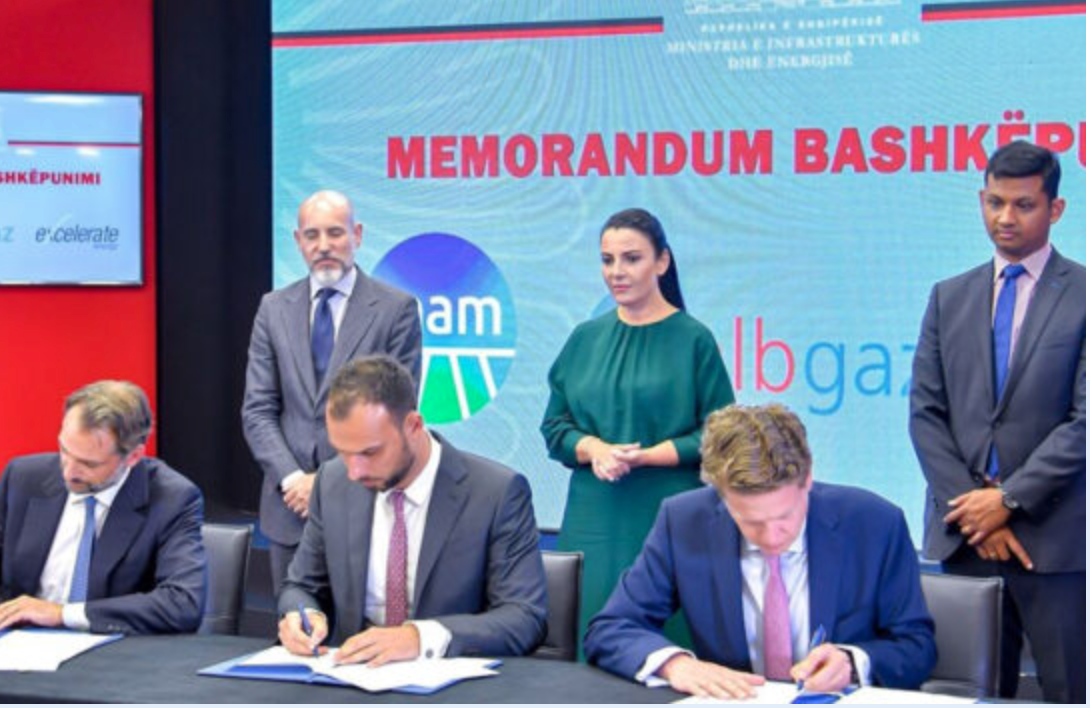 The American company Excelerate Energy LP (Excelerate), Italian infrastructure company Snam SpA (Snam), and the state-owned company Albgaz Sh.a (Albgaz) signed a Memorandum of Understanding (MOU), to consider the possibility of building a pipeline from the Albanian terminal of Vlora.
The deal was signed by representatives from each company and the Albanian government on 15 July.
"By strengthening our gas processing capabilities and working together with Albania to explore expanding their access to reliable energy, we are able to take an important step towards energy security for the country," said Steven Kobos, President and CEO of Excelerate.
In an interview with Keida Kostrec for Voice of America, Kobos explained that the project is an extension of the feasibility study for the construction of a gas terminal in the port of Vlora by the company Exxon Mobile.
He assessed the investment climate in the country positively, saying that:
"We believe that we can achieve a favorable investment result in Albania if our engineering work and basic feasibility and economy assessments work. So I have a high level of confidence that we will achieve a climate where appropriate investments can be made if the basic merits of the project are guaranteed."
The use of natural gas is somewhat controversial in that they are not considered to be in line with what is needed to meet the targets of the Paris Agreement. Experts believe that the energy sector needs to be "completely decoupled from the fossil fuel industry" to allow the introduction of renewable and green solutions. While it may produce less emissions than other fossil fuels, it is not considered green and it's not renewable or sustainable.
Albania is a signatory to the Paris Agreement which is legally binding.