Albania's High Court has suspended the construction of two hydropower plants until a court rules on the lawsuits filed by residents against their construction.
On Tuesday, the High Court accepted the request made by residents of the Valbona Valley that the Gener 2 and Dragobia Energy companies suspend construction of their 2 HPPs in one of the most popular tourist attractions in Albania.
The residents of 27 villages in Tropoja, alongside the TOKA association, the Association for the Preservation and Protection of the Albanian Alps initially filed the request with the Administrative Court but it was refused in March 2021.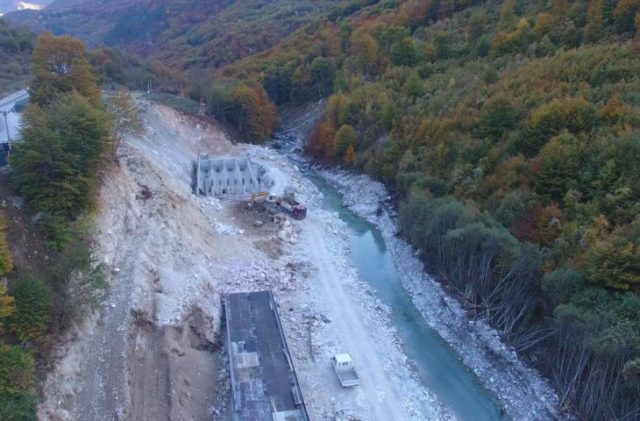 Residents and environmental activists have been actively protesting in recent years against the construction of hydropower plants in Valbona, arguing that they will undermine the unique values ​​of its ecosystem and its tourism potential.
The suspension will be valid until the Administrative Court rules whether the construction of the HPPs was done in compliance with the law.
Read More