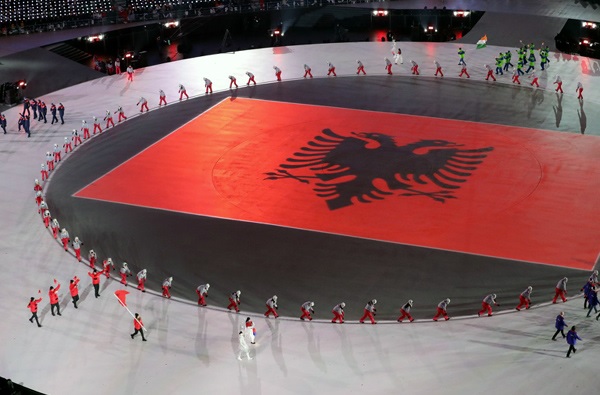 Albania will be represented by nine athletes at the 2020 Olympic Games that will be held from July 23 to August 8 in Tokyo, Japan.
The team is comprised of Briken Calja and Erkand Qerimaj who will compete in Olympic weightlifting; swimmers Nikol Merizaj and Kledi Kadiu; middle-distance runner Luiza Gega and long jumper Izmir Smajlaj; Matvei Petrov in gymnastics, Indrit Cullhaj in judo, and Manuela Delilaj in shooting.
Albania first participated in the Olympics in 1972 in Munich, before an extensive break. The country returned to the games only in 1992, after the fall of the Communist regime. Tokyo 2020 will be Albania's ninth appearance at the Summer Olympics. 
No Albanian athlete has received an Olympic medal to date.
The Olympics were scheduled to take place during the summer of 2020, but they were postponed due to the COVID-19 pandemic. They will be held in Tokyo without an audience following concerns about rising coronavirus infections.
Since 3 athletes participating in the games tested positive for COVID-19, the Tokyo Olympics organizers did not rule out the possibility that the event may be canceled at the last minute. 
Since July 1, 67 people—including staff, organizers, and athletes—have been infected with COVID-19 making the situation in the Olympic village unsafe.