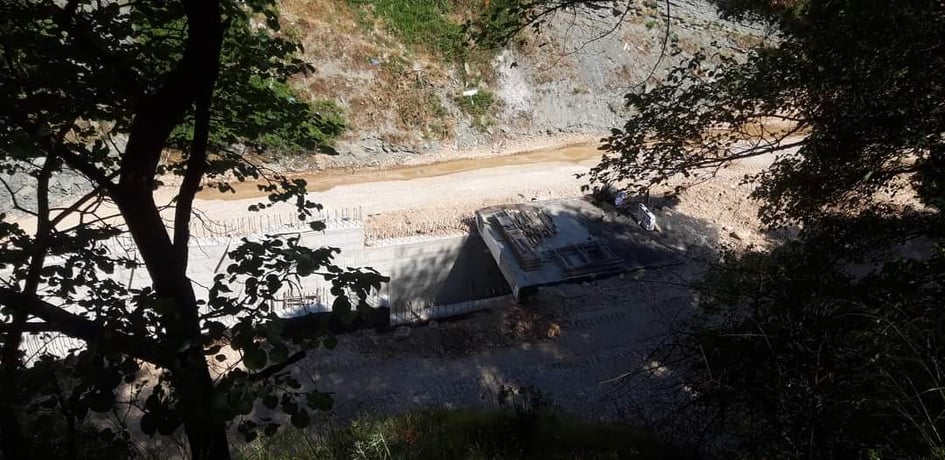 Historian and academic Emin Riza has warned that Gjirokaster is at risk of losing its UNESCO status.
This is due to various interventions, including the construction of the Gjirokaster bypass, which threatens different characteristics that saw the city awarded the status in the first place.
Riza added that "the construction of the Gjirokaster bypass should stop until a monitoring mission from UNESCO can come to verify the situation in the museum city."
They must understand that they are dealing with a city that is a world treasure and as such, even when inserting a nail, it should be well thought out," he added.
Riza was clear that even 'necessary' interventions should be considered in the context of whether it violates the city's values.
His comments come after UNESCO drafted a resolution to request the "urgent suspension" of work on the Gjirokaster bypass.  They also asked that the Albanian government invite a UNESCO monitoring mission to observe the project and others projects in the city to ascertain whether they impact its cultural value.
Despite the resolution being published on the official website of UNESCO, Culture Minister Elva Margariti told the media that UNESCO didn't and wasn't going to request the suspension of works. She also claimed that they have been in direct consultation with UNESCO who have approved the works.
This is also not true as UNESCO both state in the resolution and told Exit independently that they have received no response from the Albanian government on various matters relating to the bypass project.
Furthermore, the Vice Mayor of Girokaster told Exit that work had stopped on the site, pending the outcome of UNESCO's decision. Photos taken at the scene showing progress on the works including personnel, lorries, and other vehicles were dismissed as being "politically motivated".
Questions to the Vice Mayor and Mayor, as well as Margariti remain unanswered at the time of writing.