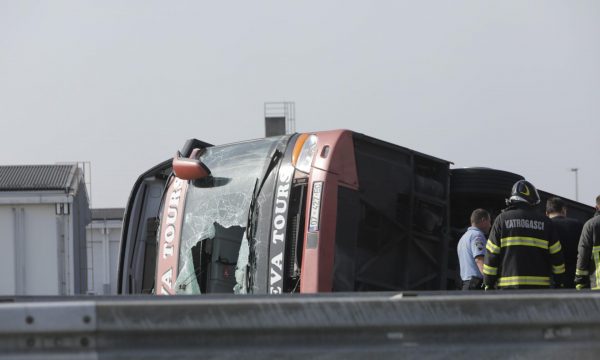 A bus on its way from Frankfurt to Prishtina has crashed off the road in Croatia during the early hours of this morning.
The accident took place around 6:20 am near Slavonski Brod.
It's believed there were 60  people on board the bus, at least 10 of which have lost their lives. A further 30 are injured and receiving treatment in hospital. No ages or identities have been released yet.
The exact cause of the accident is not known but police are on the scene invetigating.
Croatian Prime Minister Andrej Plenkovic expressed his condolences for the families in Kosovo that lost relatives in the accident.