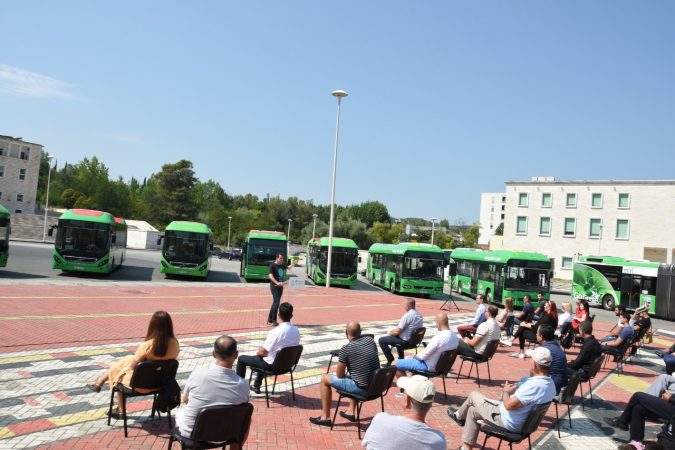 After several years of promises, the Mayor of Tirana Erion Veliaj has presented a line of hybrid electric busses.
A fleet of 20 "Go Green" busses was showcased at Mother Theresa Square this morning. The busses are not yet in circulation and do not have a concrete start date. Rather the Mayor said they will start work "within August" and will be joined by another 22 vehicles at an as of yet undisclosed date.
Veliaj said:
"I have been looking forward to this day, I have the impression that like me, many citizens have been waiting to say; when will the day come when we have green transports that do not pollute the environment?"
He added:
"Today we take an unprecedented step and we are probably the first in the region with a green fleet. Something we have promised and we are glad we are making it a reality."
In fact, several cities throughout the region use electric busses. Sofia in Bulgaria, Belgrade in Serbia, Skopje in North Macedonia, and Athens in Greece. This means that Tirana is in fact late in introducing them, rather than being the first.
Veliaj has long used environmental issues to create propaganda. The fact is that since he has been Mayor, green spaces in Tirana have decreased, playgrounds have been destroyed, public space has been privatized, traffic has got worse, parking fines have increased, recycling has still not been implemented, incinerators have been funded, and pollution has continued to get worse.
Furthermore, many of the tree planting projects that were promised, have failed to materialize or have included blatant mistruths in terms of implementation.