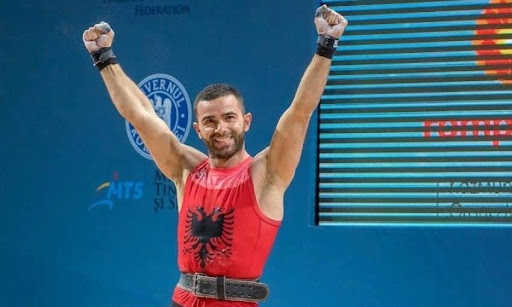 Briken Calja, a weightlifter in the Men's 73 kg category, will be the first to represent Albania at the Tokyo Olympics today. He is scheduled to compete at 11:50 AM GMT.
Albania will be represented by a total of 9 athletes at the Tokyo Olympics. The team consists of Calja and Erkand Qerimaj in weightlifting, swimmers Nikol Merizaj and Kledi Kadiu; middle-distance runner Luiza Gega and long jumper Izmir Smajlaj; Matvei Petrov in gymnastics, Indrit Cullhaj in judo, and Manuela Delilaj in shooting.
Albania first participated in the Olympics in 1972 in Munich, before an extensive break. The country returned to the games only in 1992, after the fall of the Communist regime. Tokyo 2020 is Albania's ninth appearance at the Summer Olympics.
Judokas Distria Krasniqi and Nora Gjakova already have won neighboring Kosovo two gold medals in Women's judo.