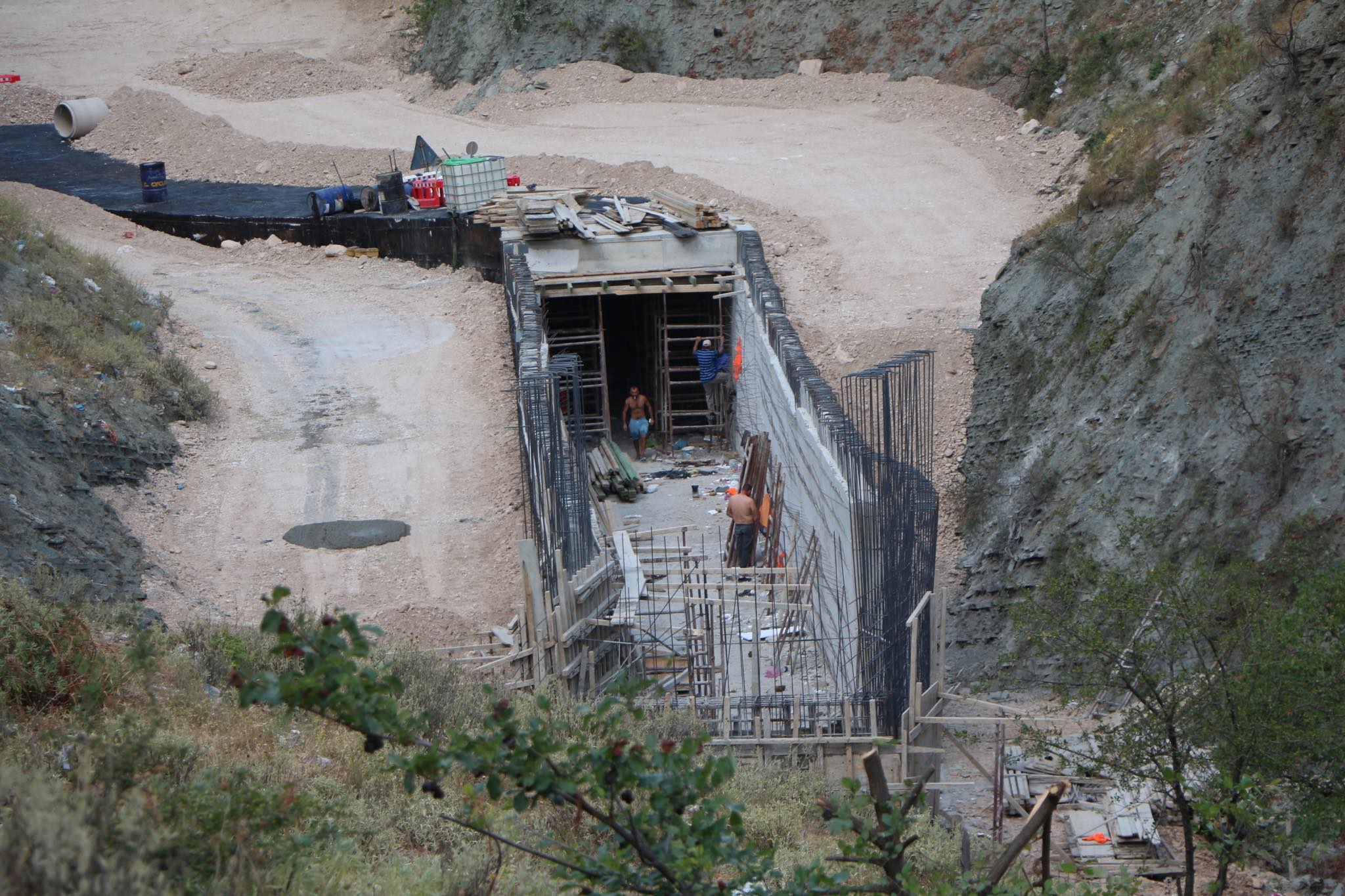 Despite a formal request from the World Heritage Committee of UNESCO to suspend work on the Gjirokaster Bypass, photos taken at the site show that work is continuing.
Last Friday, the World Heritage Committee, currently in session in China, unanimously passed a resolution to call on the Albanian government to "urgently"  halt the construction of the Gjirokaster Bypass. They also asked that the government invite an official monitoring mission to Albania to evaluate the work and any potential impact on monuments and cultural heritage. 
The City of Gjirokaster is a UNESCO World Heritage Site and the area in which the construction is being carried out is protected.
The Albanian government has failed to provide UNESCO with a plan of the works, despite UNESCO's requests. They also do not have permission from the cultural heritage organization to conduct the project, thus risking the UNESCO status of the city.
The Municipality of Gjirokaster has refused to share the plans of the project, despite requests and a formal Freedom of Information request.
Culture Minister Elva Margariti, Mayor of Gjirokaster, Deputy Mayor, and Albania in UNESCO have all failed to answer questions on the decision or the ongoing works. Margariti previously said that Exit's reports of the resolution were "abusive" and that no such request had been made by UNESCO, despite it being published on their official site.
Photographs taken yesterday show the work is progressing, as well as the presence of machinery and workmen.