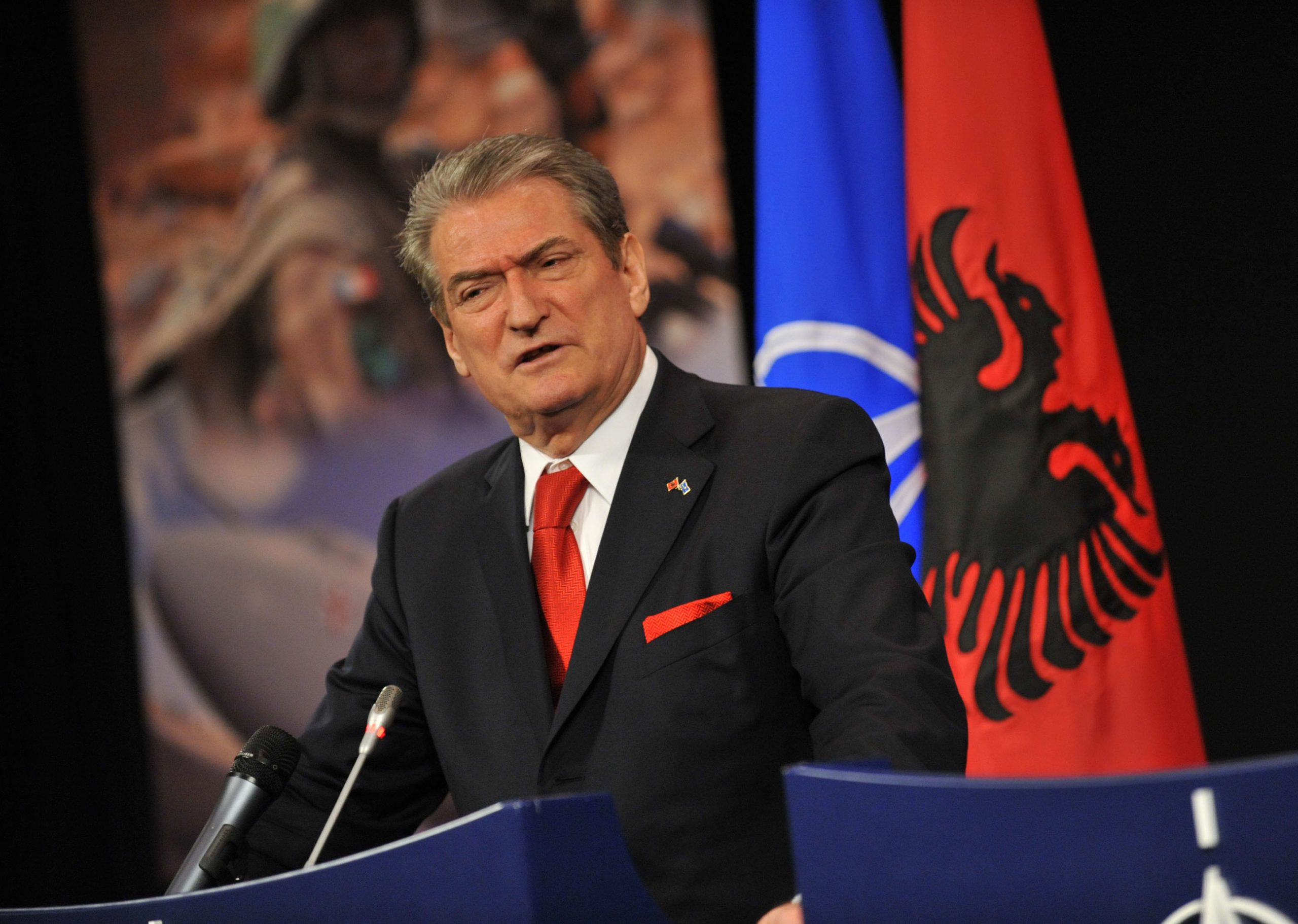 Former Prime Minister, President, and founder of the Albanian Democratic Party Sali Berisha has announced he has filed a defamation lawsuit in French courts against US Secretary of State Anthony Blinken.
He made the announcement this morning at a press conference in the Rogner Hotel in the capital of Tirana.
Berisha said that since Blinken's statements about his involvement in corruption were published online and were thus available in French territory, that provided him the grounds to sue Blinken in France.
He also accused American businessman George Soros and Albanian PM Edi Rama of lobbying the United States and feeding it lies in order to remove him from politics.
The announcement comes after US Ambassador Yuri Kim called for him not to enter parliament. He and his family have been declared persona non-grata in the US due to Berisha's "corrupt acts "that undermined democracy in Albania". He banned them and said the US "remains united against corruption with our partners in Albania."

More details on the designation were given in the related statement.
"Berisha was involved in corrupt acts, such as misappropriation of public funds and interfering with public processes, including using his power for his own benefit and to enrich his political allies and his family members at the expense of the Albanian public's confidence in their government institutions and public officials."
Berisha has not been convicted of a crime in Albania and is not believed to be under investigation at the moment.
In May, Berisha said his lawyers were preparing a defamation lawsuit against Blinken in the Correctional Tribunal of Paris.
The Albanian politician reiterated his denial of allegations of corruption. He said that the lawsuit is a matter of personal dignity for him and his family.
"I was the President of the Republic, the Prime Minister of Albania. I have been responsible for my people's dignity and I have done everything in my power to defend it. Today, I am responsible for my dignity," Berisha stated.
He stated that this was a decision he had never thought he would take, but that he had to defend his dignity.
Blinken's immunity, in this case, is to be considered by the court, according to Berisha's French lawyers.