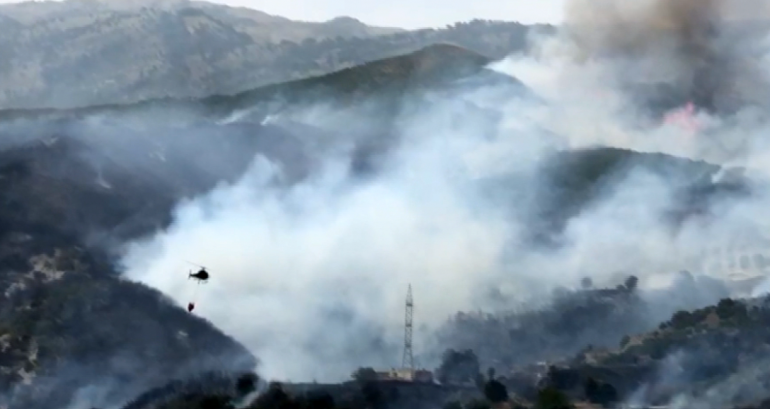 There are ten fires still active across Albania, according to the latest update by the Albanian Ministry of Defense.
The ongoing fires are concentrated mainly in the north, in villages near Kukes, Shkoder, and the Valbona valley, among others.
Fires continue to rage in the Karaburun peninsula as well, although the Ministry announced that Llogara National Park is no longer in danger.
In their statement, the Ministry noted that 163 fires have been extinguished over the past 10 days. This required the intervention of 1,289 members of the Albanian troops and 1,052 firefighters.
One person has died as a result of the wildfires so far.
Tomorrow, three helicopters are expected to arrive through the European Union Civil Protection Mechanism to help Albanian troops fight the remaining fires.