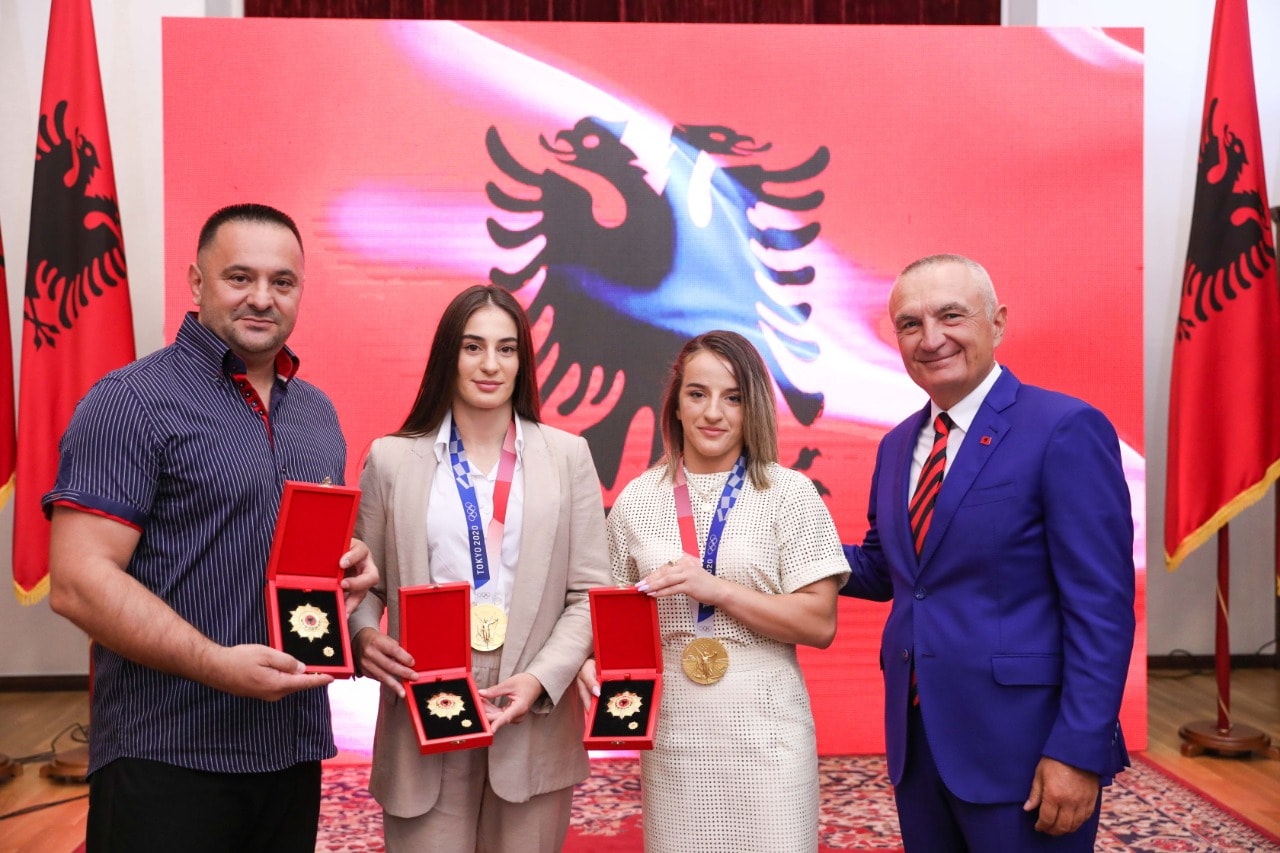 On Monday, Albanian President Ilir Meta awarded Distria Krasniqi and Nora Gjakova the National Medal of Honor for their achievements in the 2020 Tokyo Olympics.
Distria Krasniqi and Nora Gjakova, two judokas from Kosovo, both won gold medals in their respective categories.
During the award ceremony, President Meta said that the medals are meant to encourage and inspire young athletes in their pursuits.
Meta awarded a National Medal of Honor to Driton Kuka as well, who has been Krasniqi and Gjakova's trainer.
Tokyo 2020 was Kosovo's second participation in the Olympics as an independent country. In Rio 2016, judoka Majlinda Kelmendi's gold was Kosovo's first medal under this status.
At the 2020 Olympics, Kosovo was represented by 11 athletes who competed in six sports.