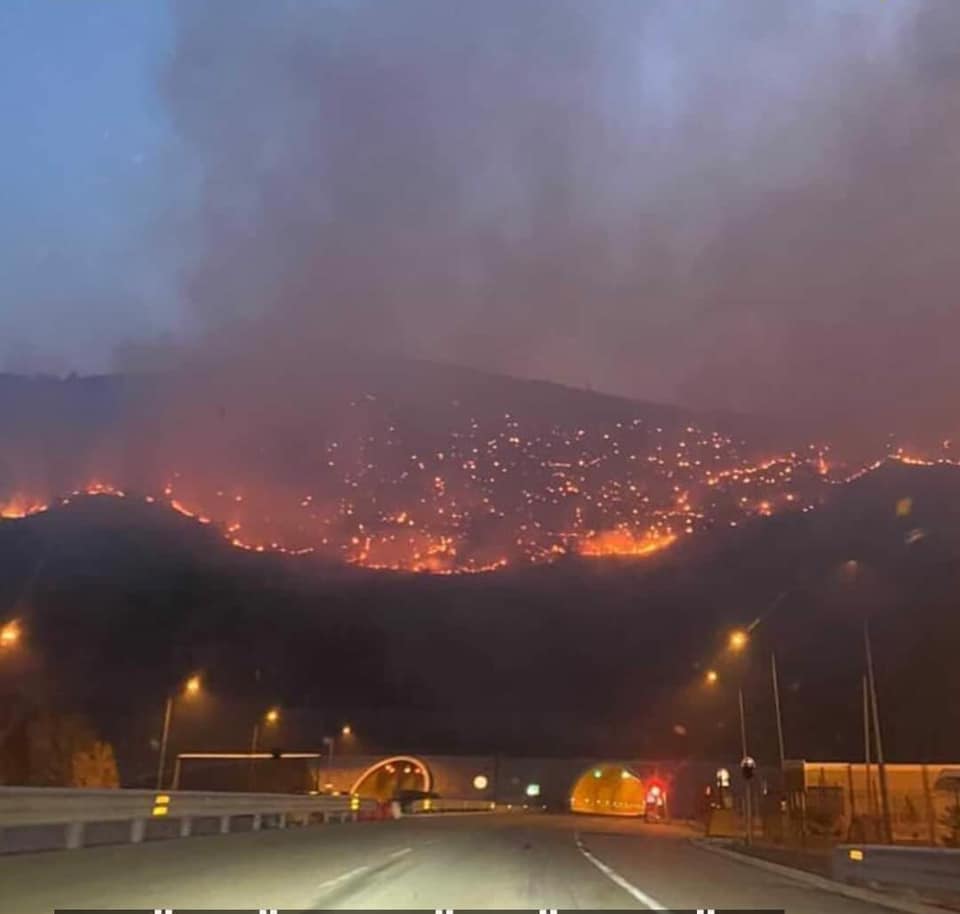 The Albanian State Police have arrested 15 people between July 25 and August 10 for arson.
In a press conference held on Tuesday, the Director of Public Order said that the Police have also pressed charges against 16 other people, while 2 more are on the run.
He also cautioned those who use pastures for grazing to be careful with fires, as they will be prosecuted for any damage the fires may cause to forests, pastures, and private property, even if the damage was accidental.
Since mid-July, some 200 fires have ravaged Albania, burning hundreds of hectares of forests, pastures, and olive groves.
So far, one person has lost his life, while in several areas across Albania, residents had to be evacuated from their homes.
Earlier today, fires were reignited in the Karaburun peninsula in the south, a few hours after authorities had managed to isolate them. Minster of Defense Niko Peleshi said the fires were set intentionally.
Yesterday, President of Kosovo Vjosa Osmani authorized the deployment of Kosovo's army to help Albania fight wildfires. The troops were sent to work on a fire ravaging the park of Kukes, not far from the border between Albania and Kosovo. The fire has now been extinguished.