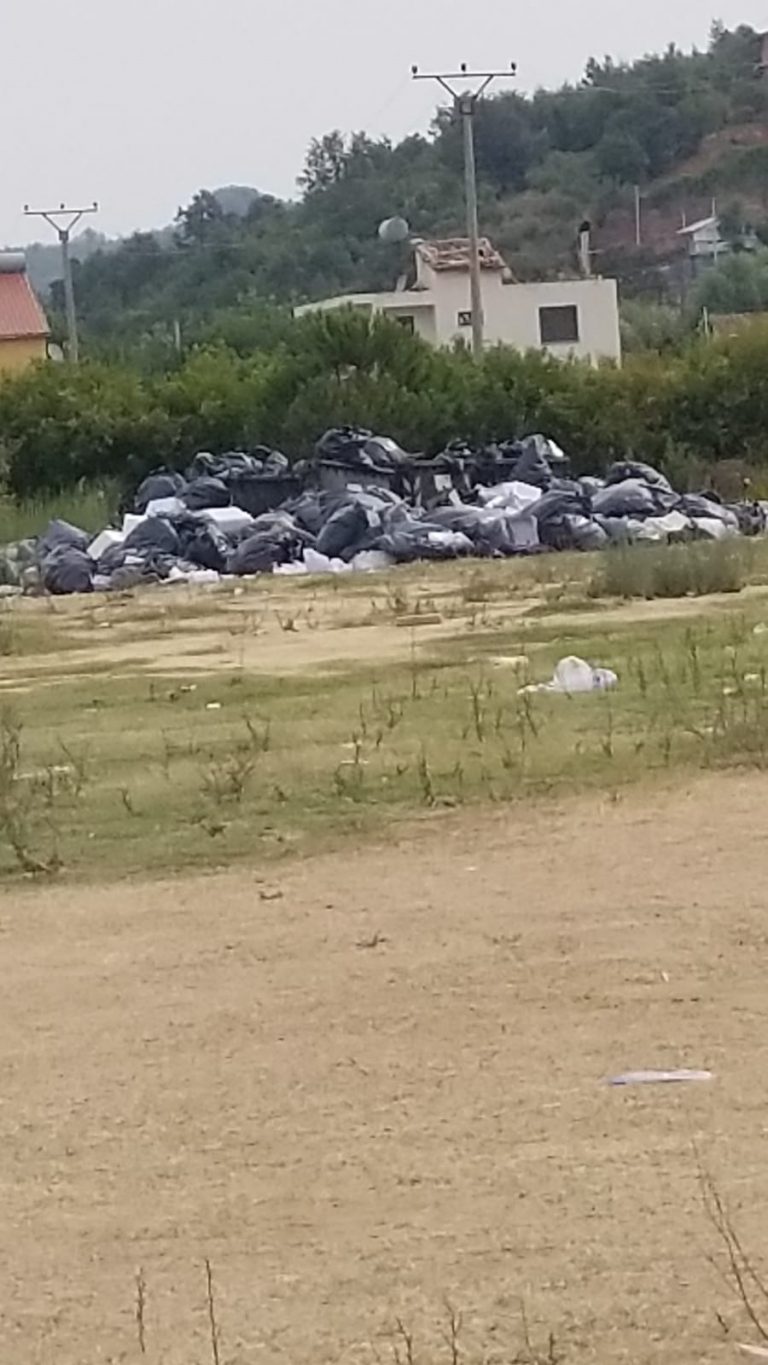 The situation with waste and rubbish in Gjiri i Lalzit has spiraled out of control according to footage sent to Exit.
A concerned member of the public sent videos that clearly show mounds of rubbish in the street, lining the roads, and dumped in fields and on waste land. Plastic bottles and bags, food waste, and other items can be seen in abundance all around the area which is also a popular tourist destination.
Residents told Exit that the Municipality of Durres hasn't collected waste in the area for several months. Instead, they have been forced to pay for private waste collection, for diggers to bury to the waste, or to incinerate it themselves.
Restaurant owners have been forced to do the same as the mounds of food waste piled up outside their properties attracting flies and vermin.
Similar scenes were observed in the City of Durres during June and July as the Tirana landfill refused to accept waste. The Municipality of Durres then adopted a government proposal for the city's waste to be incinerated for EUR 60 million over the next 20 years. It asked the government to pay for 10 years at a cost of EUR 30 million.
In July the Council of Ministers agreed to the proposal and told the Municipality they must immediately rectify the issue by incinerating the waste or dumping it in the Sharra Landfil.