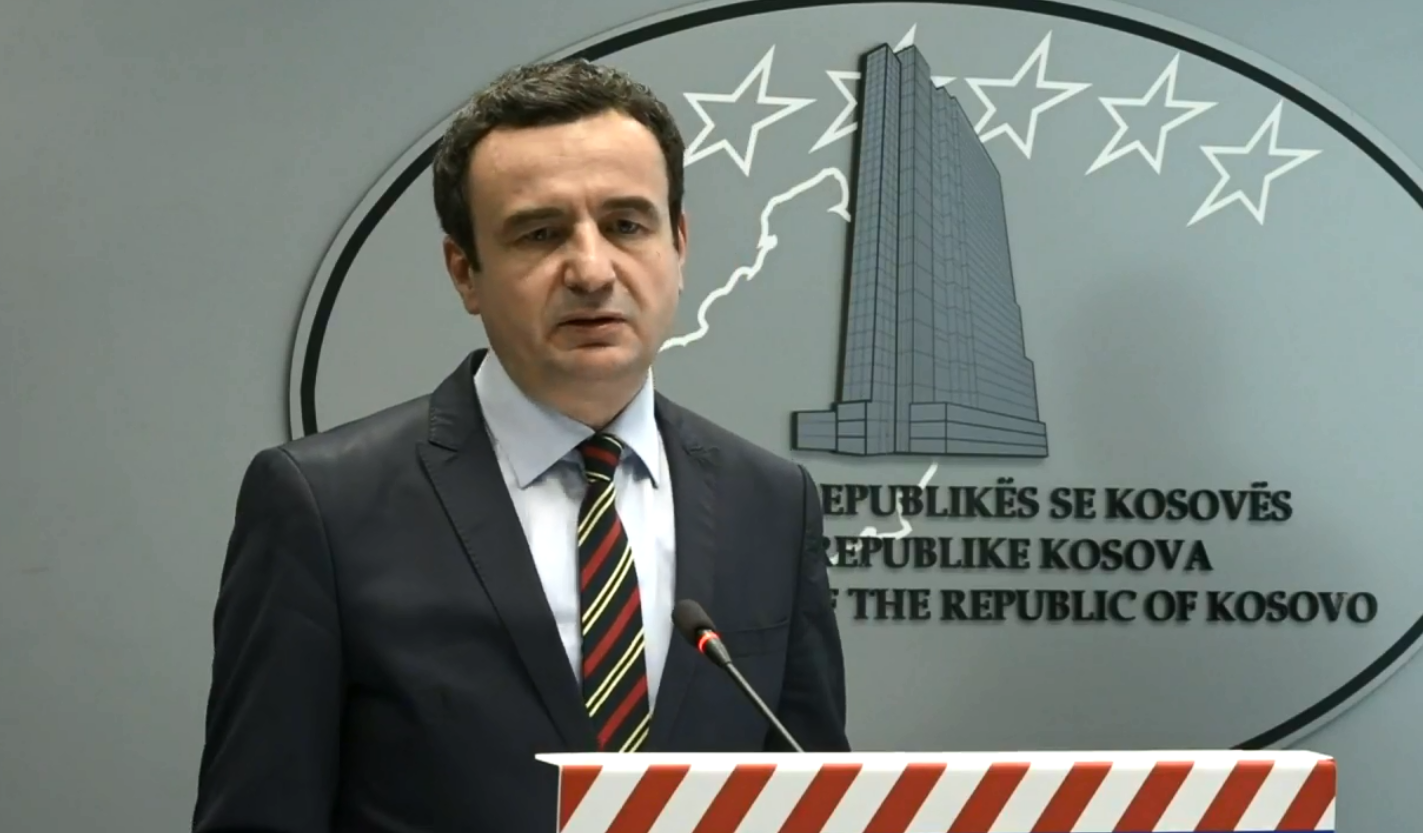 Kosovo Prime Minister Albin Kurti called on Albanians to first strengthen ties with one another before opening up to neighboring countries.
In a speech given in Skopje on Thursday, Kurti emphasized that the region could achieve stability only by fighting corruption and refusing to collaborate with criminals.
He also reiterated that Albanians and the region at large should be careful to keep unfavorable Russian and Chinese influences at bay.
Kurti's remarks come shortly after a Kosovo newspaper published an interview with an anonymous German spokesperson. The spokesperson allegedly said that while Germany supports regional cooperation in the Western Balkans, any initiatives should remain inclusive of all six countries in the region.
Although the spokesperson did not mention the Open Balkan initiative—formerly known as the Mini Schengen—directly, it did steer the conversation towards the Common Regional Market instead.
The Action Plan for the Common Regional Market was approved during the latest Western Balkan summit of the Berlin Process in July, and it included negotiations to ease travel mobility and recognition of diplomas.
The unverified statement caused a flurry of reactions. Albanian Prime Minister Edi Rama commented on Twitter that Germany's alleged statement is a clear sign in support of the Open Balkan initiative.
Rama, North Macedonian Prime Minister Zoran Zaev, and Serbian President Aleksander Vucici, were the initiators of the regional Mini-Schengen. However, their attempts have been stonewalled by the refusal of Montenegro, Bosnia-Herzegovina, and Kosovo to join in.
Kosovo PM Albin Kurti has been the initiative's most vocal critic, arguing that any attempt at regional cooperation should happen under the supervision of the European Union. In June, Kurti proposed his own regional free-trade agreement called SEFTA, modelled after existing free trade agreements between the European Union and countries like Norway.
Read More