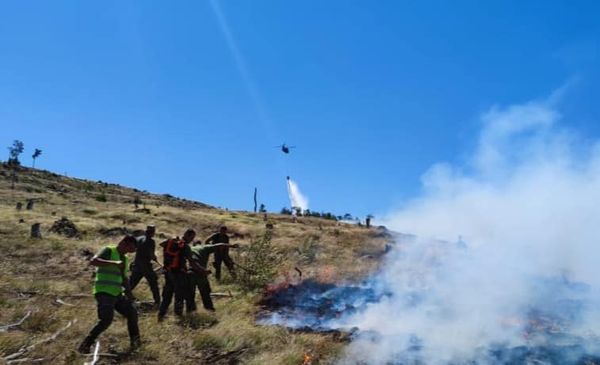 On Sunday, the Albanian Ministry of Defense warned that the wildfire situation in the northern part of the country had become problematic.
The fires in the village of Flet in Fushë-Arrëz and in the village of Patalej in Lezha have spread.
The situation has worsened in Thirrë, Mirditë and Maja e Rruna, as well as in several areas around Kukës.
The flames also increased in Dibër in the village of Kaçnin.
According to the ministry, the fires do not currently pose any danger to residential areas.