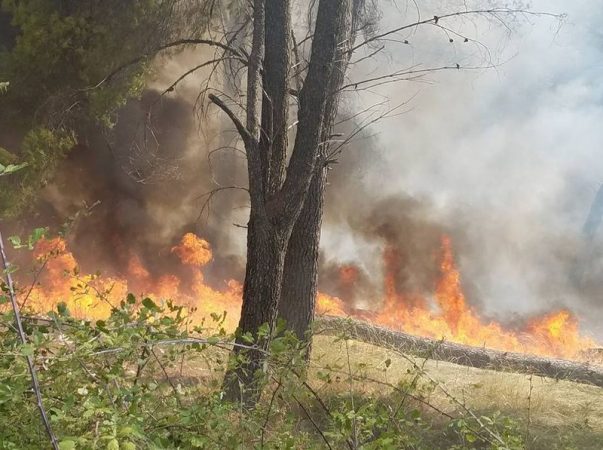 Strong winds have led to the eruption of another fire in the "Mali i Tërbunit" region, near the northern city of Pukë.
Authorities have begun air operations to extinguish it, mobilizing 72 special and local firefighting troops.
According to the Albanian Ministry of Defense, the situation in the villages of Flet and Dhardhë is delicate and a helicopter was dispatched to isolate the flames.
In the "Maja e Rrunës" region, near Kukës, the situation continues to be problematic, as the steep terrain makes interventions difficult.
Overnight, two more fires erupted in a village near the municipality of Dibër. The Ministry expects them to be isolated by the end of today.