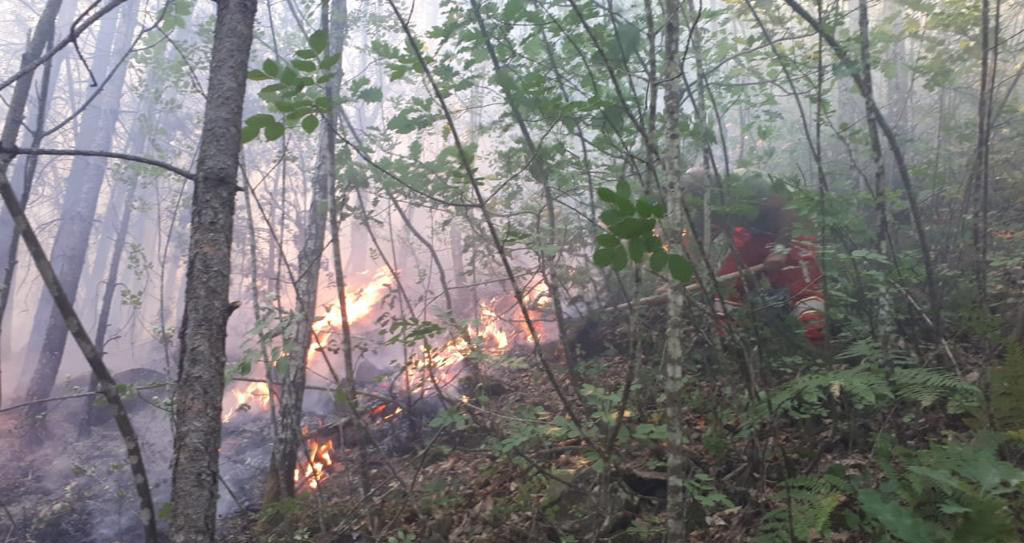 According to the Albanian Ministry of Defense, there are currently 17 wildfires active across Albania, seven of which were ignited in the past 24 hours.
The situation is critical in the county of Elbasan. A fire has erupted in the village of Rrajca, engulfing part of a forest protected by UNESCO.
So far, firefighting troops have been unable to extinguish it because of the difficult terrain. However, they are working to keep the fires away from inhabited areas.
Strong winds and steep terrains have made interventions difficult in northern Albania, where the situation continues to be serious.
There are four active fires in the county of Shkodër. Intervention by helicopter was required in the "Mali i Tërbunit" region, near Pukë. Meanwhile, the fire in the village of Flet is spreading, burning some 350 hectares of forest and endangering inhabited areas.
Wildfires continue in the counties of Lezhë, Kukës, and Dibër as well. In the village of Katund i Vjetër, the fire may soon reach inhabited areas. A fire engine has been dispatched on location.
Fires have also erupted in Vlorë, Korçë, Durrës, and Gjirokastër, but the situation in these counties is under control.