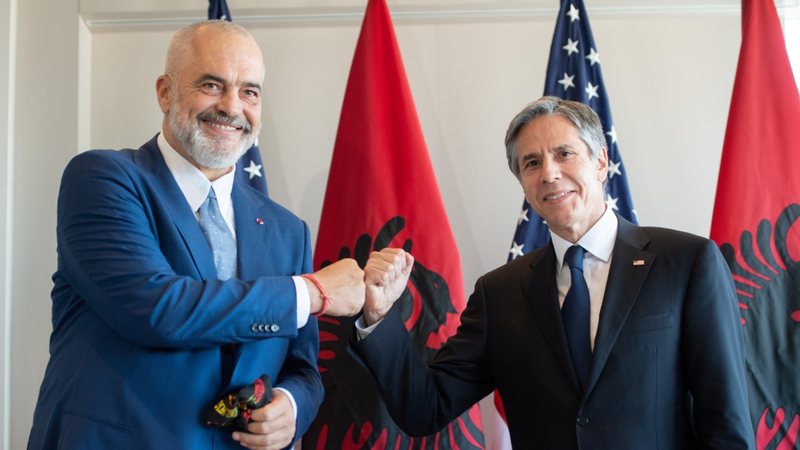 US Secretary of State Antony Blinken spoke with Prime Minister Edi Rama yesterday to discuss Albania's offer to shelter Afghan Refugees.
"Secretary Blinken also thanked Prime Minister Rama for continuing Albania's proud tradition of sheltering people in need," said Spokesperson Ned Price of the phone call.
Albania has been in talks with the US to provide temporary shelter to Afghan refugees as they wait for their visas to the US.
Talking to international media, Prime Minister Rama has expressed his willingness to host 3,000 Afghan refugees if needed.
In a statement earlier this week, US Ambassador Yuri Kim said that the precise number of Afghans that would be sheltered in Albania had yet to be determined, as the situation on the ground is unpredictable.
Some 300 refugees were expected in Albania this week, but their arrival has been delayed several times.