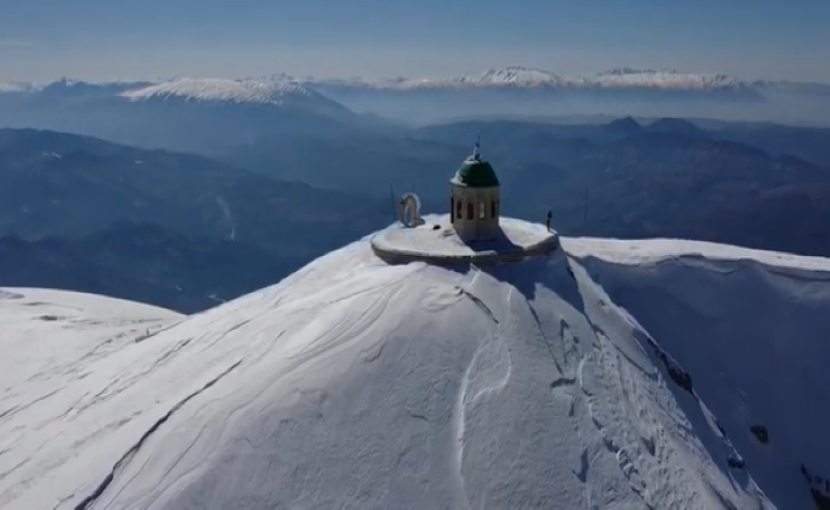 Over 600,000 people have joined the annual pilgrimage to Mount Tomorr in the region of Berat and Skrapar in southern Albania, 
Visitors from Albania, the diaspora, and others from all over the world have climbed Mount Tomorr as a part of a Bektashi Pilgrimage.
Mount Tomorr is considered a holy mountain for Albanians and those of the Bektashi faith. Pilgrimages to the site take place between 20 and 25 August each year. 
According to tradition, the pilgrims arrive at the highest point of Mount Tomorr and set up their tents. It is believed that a familiar Prophet Muhammad, Abass ibn Ali took a rest on top of the mountain. The Albanian Bektashi community also maintains a shrine of Abbas Ali on the holy peak. A lamb sacrifice is also performed as a symbol of the celebration.
The process of walking to the mountain is also a remnant of Pagan traditions that have survived the course of centuries of religious and social changes in the country. During the communist regime, the pilgrimage was prohibited by the state.
The locals called the mountain Baba Tomorr (Father Tomorr) and he is one of the prominent mythological figures in Albanian folklore.
The annual pilgrimage continues to unite people of different faiths in Albania, who pray for peace, serenity, better health for their families and relatives. Many believe in the healing properties and miraculous power of the holy site.
This year's pilgrimage exceeded all expectations due to the pandemic. Since day one so far, over 600,000 pilgrims have reached the highest mountain peak of 2416 meters, while the celebrations will end Wednesday evening.