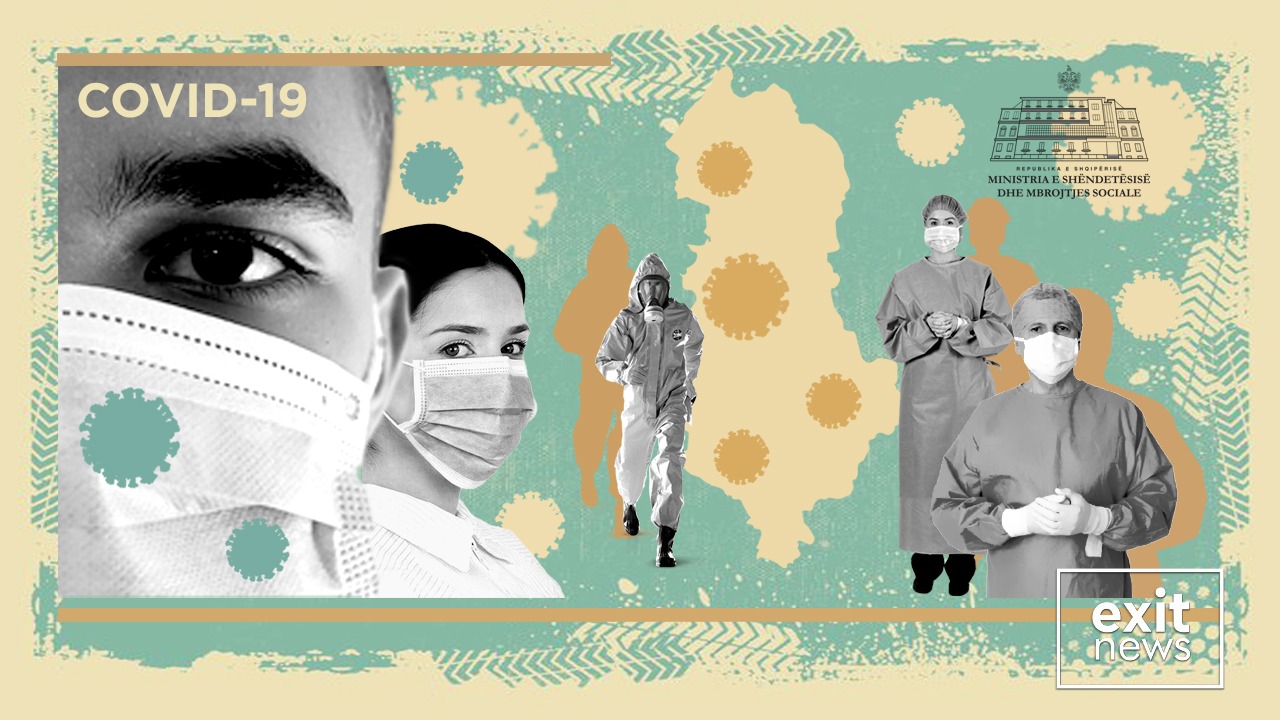 Three citizens have died from COVID-19 and 844 cases of infection have been confirmed in the last 24 hours in Albania according to the Ministry of Health.
Among the victims is a 20-year-old citizen from Korça who was also suffering from another health condition.
There has been an increase in active cases and hospitalizations over the last two weeks. There are currently 7070 infected patients in Albania and 91 hospitalized at the Infectious Diseases Hospital in Tirana.
Most of the active cases are concentrated in Tirana, 2687, followed by Shkodra with 1215 and Vlora with 640 infections.
Meanwhile, 204 citizens have recovered in the last 24 hours, bringing the number of cured to 131,812 since the beginning of the pandemic.
Open vaccination is still underway throughout the country. Those wishing to be vaccinated should appear at their local vaccination center with ID and in the case of foreign residents, their residence permit.