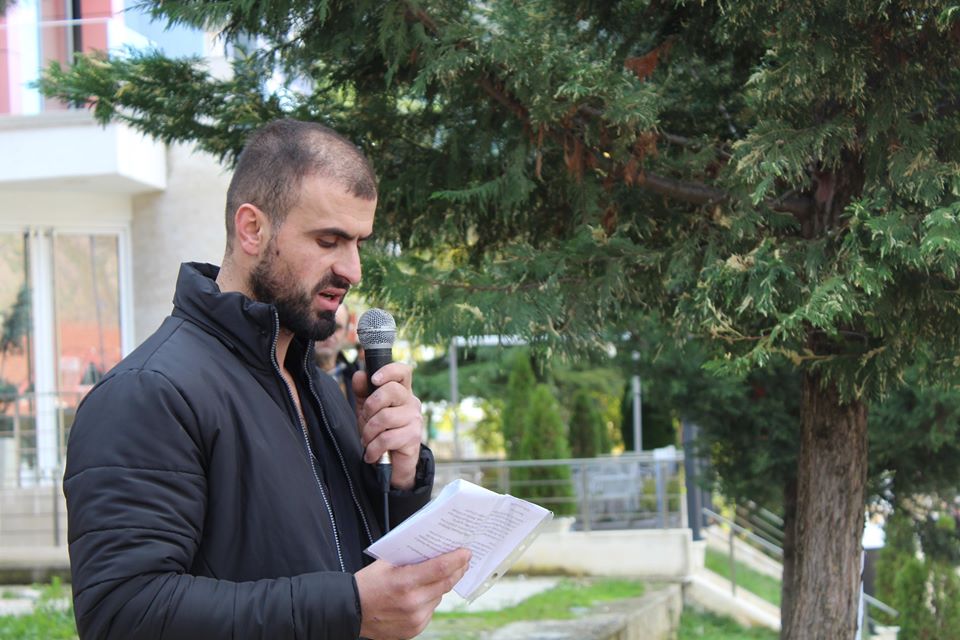 The car belonging to Elton Debreshi, an independent candidate in the 2021 General Elections and the head of the United Miners Union of Bulqize, was targeted with a car bomb in the early hours of the morning.
Debreshi was not injured in the blast, and only material damage was incurred to the vehicle.
The attack took place in the Kodra e Danit area of Dushaj, a village in Tropojë, and the car was parked near his apartment.
Police have taken the vehicle for forensic investigation, and it's reported police have escorted several people to the police station under suspicion of being involved in the attempt on Debreshi's life. Debreshi will also be interviewed by the police.
Debreshi set up the United Miners Union of Bulqize in 2019 to fight back against poor working conditions in the AlbChrome mine owned by businessman Saimir Mane. He was fired by the company just after setting up the union and took them to court as a response. During that time, he and his colleagues said they experienced various instances of harassment and intimidation.
He then decided to run as an independent candidate during the 2021 General Elections. He didn't win a seat and found himself slapped with large fines for violating COVID-19 measures during electoral meetings, while other political candidates continued unabated.
The attempt on his life comes just days after his colleague and fellow union member, Beqir Durici, won a lawsuit for unfair dismissal against AlbChrome.
Beqir and two other miners including Elton Debreshi claimed that Albchrome fired them illegally for creating a union, the United Miners Syndicate of Bulqize, in 2019. This is the first case that has been won regarding the matter. While the victory was awarded in the court of the first instance, the association backing the miners said they are ready to take it as far as the constitutional court and international courts.