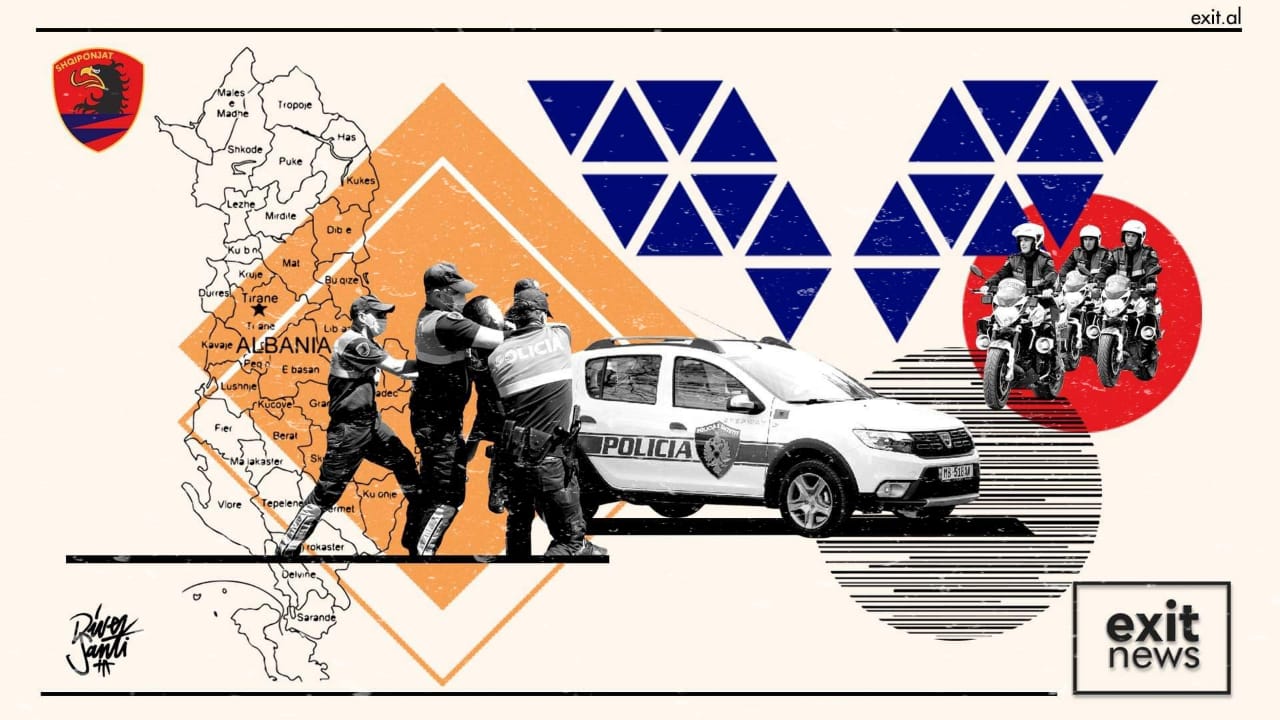 During 2020, Albanian citizens filed 1403 complaints against police officers for various violations and misconduct.
According to data from the Internal Affairs and Complaints Service (SHÇBA), the majority of complaints came as a result of police inaction when called for help. 
Numerous complaints were also registered for police abuse and lack of communication, especially unfair escorts for verification at police stations.
About 30% of complaints came from Tirana, followed by Vlora, Durres, Shkodra, Korca, and Fier.
103 citizens complained about unfair fines regarding the pandemic-related lockdown. According to the complaints, police abused with the curfew hours and permits. 
December 2020 saw also some of the largest protests in the country against police violence, sparked after the killing of 25-year-old Klodian Rasha by a police officer for violating curfew.
Furthermore, according to the same report, the number of police officers involved in criminal affairs and suspected of cannabis cultivation have doubled. 
In 2019, 15 police officers were arrested on suspicion of colluding with cannabis cultivation, against the 30 police who were arrested in 2020 under the same charges.
Police officers have also been involved in the trafficking of hard drugs. Three senior police officers were arrested in July as part of a major drug trafficking investigation.
The latest case is that of 27-year-old Rael Luli, part of the RENEA special police forces. He was arrested on Tuesday on suspicion that he had used his official position to evade checks in order to facilitate the distribution of cocaine in Tirana. 
Two months ago, Lavdosh Metaj, a police officer from Saranda, was arrested for distributing cocaine. 
During 2020, 45 police officers were arrested for corruption according to the Internal Affairs and Complaints Service report, while 24 cases are being investigated in cooperation with Albanian's Special Prosecution against Corruption (SPAK).