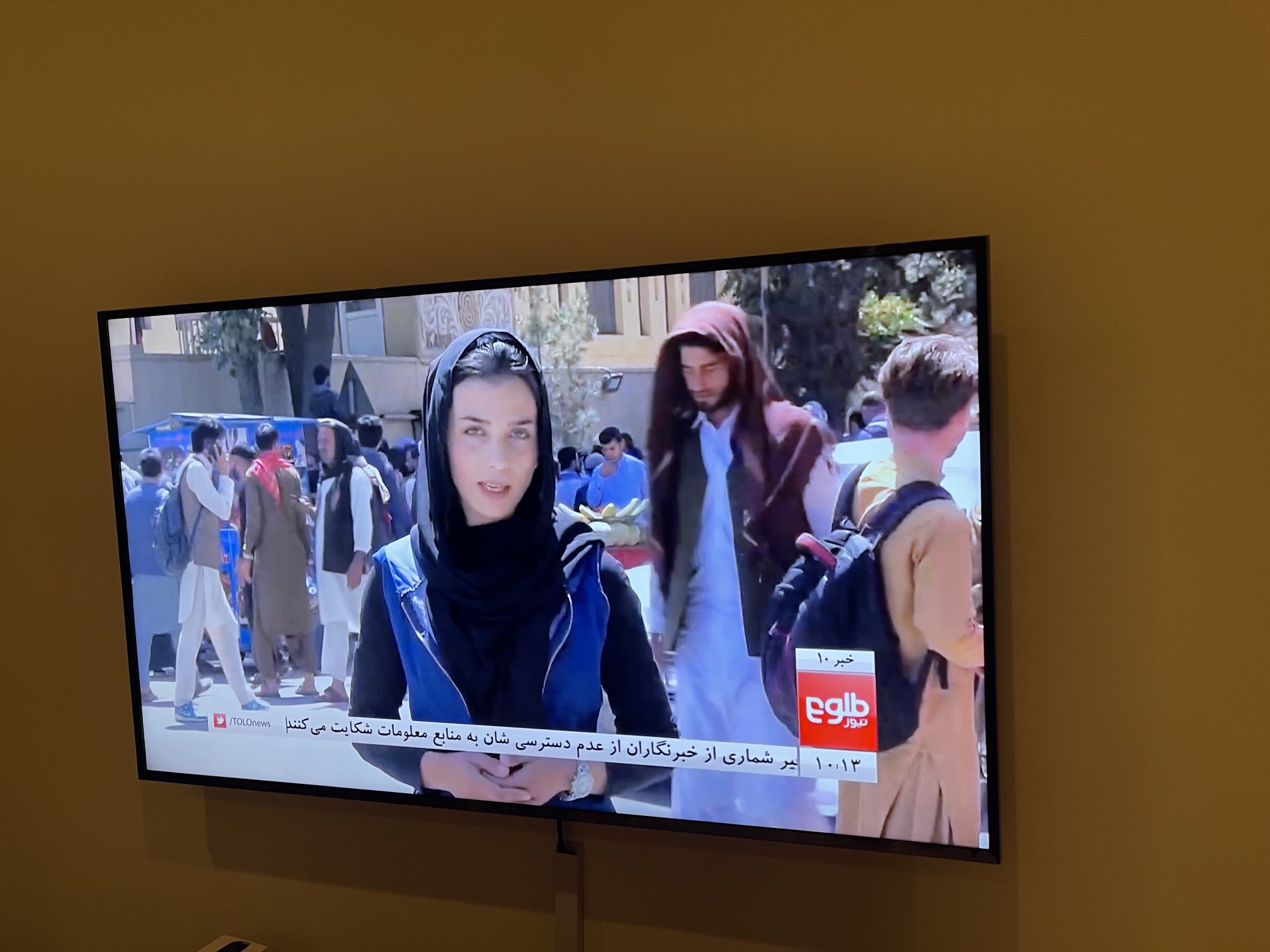 The Coalition For Women in Journalism (CFWIJ) has called on the Albanian government and Prime Minister Edi Rama to consider offering amnesty to some 100 Afghan women at high risk of harm if they remain in Afghanistan.
Founding Director, award-winning international journalist, media activist, and professor of journalism Kiran Nazish made the request today, calling for them to consider the "urgent humanitarian need" faced by those remaining in the country.
The 100 women include journalists, activists, artists, academics, and former parliamentarians at risk of violence or death from the Taliban.
"We call upon the Albanian government to consider the urgent humanitarian need for at-risk Afghans. We request Prime Minister Edi Rama to consider offering amnesty to at least 100 Afghan women who have played a prominent role in a progressive Afghan society. These women are now seeking refuge from the escalating danger and violence plaguing their country, and Albania's generosity and compassion for them will be deeply recognized," Nazish told Exit.
As the crisis in Afghanistan began to intensify, the CFWIJ has worked hard to evacuate and assist journalists present in the country. They have been vetting applications by those seeking to leave the country and prioritizing those with the most urgent needs. Their work has been conducted in conjunction with countries like the US, Canada, Pakistan, and various international organizations.
Since Kabul fell to the Taliban, they have received countless pleas for help from Afghan journalists and activists, predominantly women. Afghanistan is one of the worst countries in the world in terms of women media workers. Most were killed by the Taliban.
Those that remain are at risk of Taliban retribution, including prison, sexual violence, and physical assault, restrictions on conducting their work, and other violations of their human rights.
One woman journalist who recounted her story to the CFWIF said that militants had targeted her on several occasions.
"We have been targeted several times by militant groups. Our colleague has been kidnapped, and his driver was killed. Our office was attacked. We have constantly been attacked in other places too and are still receiving death threats."
Another woman journalist said: "The Taliban warned me many times to leave the country or I will be killed by them. I am under the direct threat of the Taliban. If I am caught, they will not leave me alive."
Others spoke of being unable to sleep due to fear and being cut off from their families.
"I am in a very dangerous situation; my life is in danger now. The Taliban are threatening me. They will kill me. I can't sleep for a long time. I can't hear from my family. I don't know if they are alive or killed by the Taliban."
On the ground, the situation is getting even more difficult. Yesterday, one of CFWIJ's busses had to be turned around because another NGO bus in front of them was attacked with gunfire. Reports have also been coming in about "hit lists," including the names of women journalists and activists, and the Taliban knocking on their doors looking for them.
Nazish said: "In all the evacuation efforts, no one has made Afghan women a priority. This is a country where there's a lot of violence against women, and now with the Taliban, they are being targeted because they are women in the media and public eye."
"Imagine the fear from women doing public jobs; imagine how scared they are. We had four women journalists murdered in Afghanistan already this year. It's shocking to see how much effort the Taliban is putting into tracking down people, including women journalists and activists.
Exit spoke with two refugees in Tirana today. Both women, academics in the field of science, described having to leave their families behind. They said it was too unsafe for them to remain and that they were targets because they studied abroad, were educated, and had professional jobs.
"They [the Taliban] will hunt us down one by one; we cannot hide forever. Our only choice was to leave. I don't want to leave my country, but it was that or be killed," she said.
After the CFWIJ approached other countries with similar requests, many stepped up and offered to help. An urgent request made to the Brazilian Foreign Ministry resulted in 100 emergency visas being granted.
Other countries that offered assistance and shelter to women put forward by the Coalition include Mexico and Ireland.
Nazish commended the leadership and compassion shown by the leaders of these countries during this critical time.