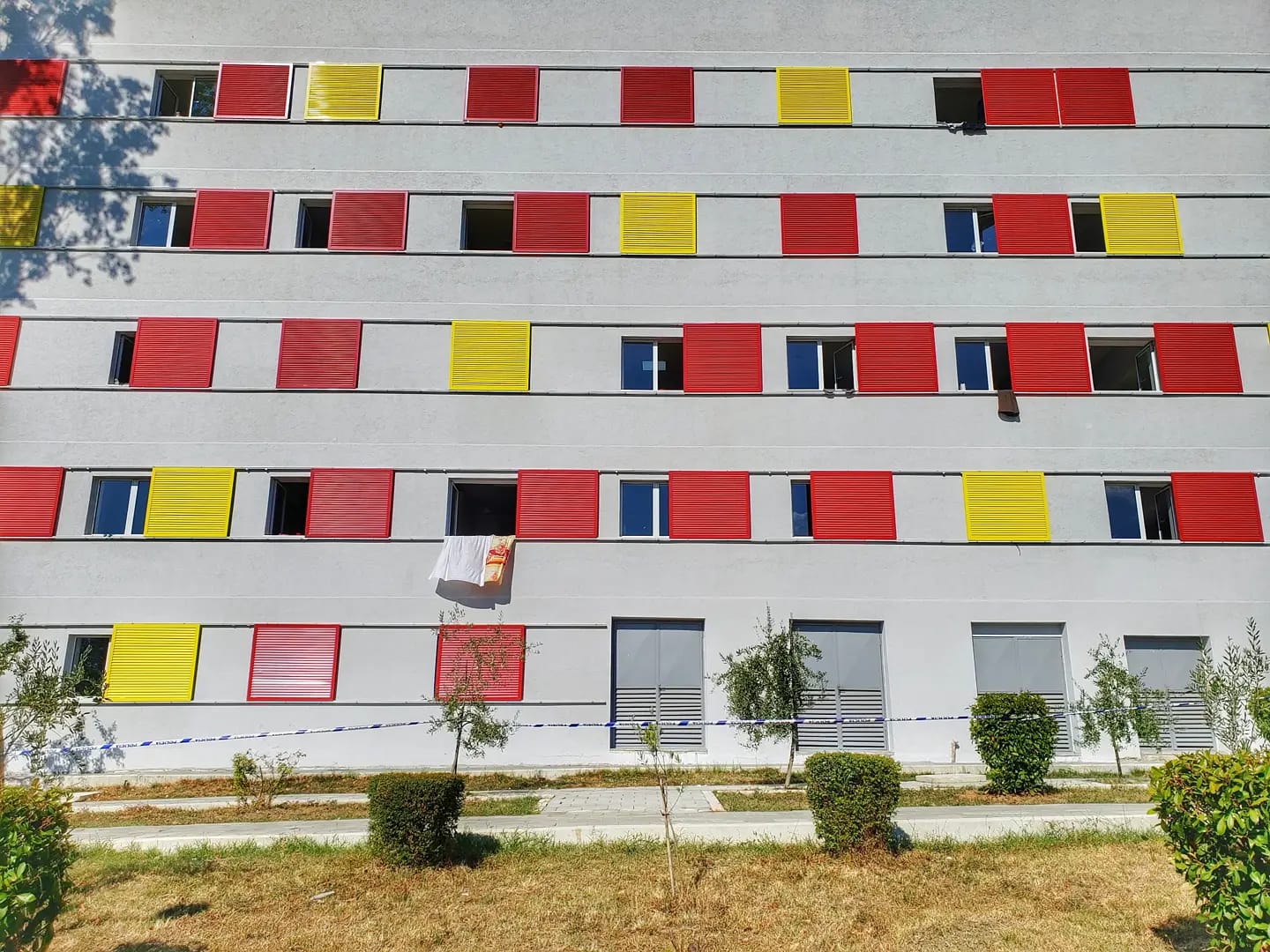 A further 37 Afghan refugees have arrived in the country.
The Ministry of Defence and Foreign Affairs announced that they arrived in the early hours of the morning and will be temporarily accommodated in Student City. Once they have been processed and had their needs assessed, they will be transferred to hotels on the coast.
There are currently 644 Afghan refugees in Albania who have arrived in the last week.
Local organizations and civil society-led initiatives have been raising donations and aid to support those that are arriving. While food and accommodation are covered by the government, many refugees traveled with just the clothes they were wearing and a mobile phone. One woman, a scientist, and an academic told Exit of her ordeal.
"I was at work when we heard that the Taliban had entered Kabul. Everyone rushed to get to their homes. From my office to home, it took more than eight hours because the roads were so full. People were scared. Because I studied abroad with a scholarship, the university gave me the paperwork to get me out, but I had to leave my family behind. They sent a bus to take us to the airport. For 48 hours we circled the airport trying to find a way in, finally, we did. The driver had to pay $1000 to let us pass."
She explained that she was nearby when the suicide bombs happened.
"I heard three loud bangs and everyone was running, I got separated from my group, everyone was scared. After that, they stopped us from having luggage. We had to hand over everything we had except our mobile and laptop. We waited for four days inside the airport with no toilet and hardly any food or water. Every moment, we were scared another bomb would go off."
The woman managed to get out on one of the last military flights to Qatar.
"There were around 900 of us in one aircraft. We were sat on the floor, you couldn't move as there were so many people. One passenger collapsed and by the end of the flight, they couldn't wake him up, I don't know what happened to him. In Qatar they kept us for two days in a big warehouse."
Her friend, also an academic, spoke of how they were amazed by the welcome they had in Albania.
"We didn't know what to expect. We thought it would be like Qatar or that we would be outside. But we have been welcomed, we feel like this is our home, people have been so kind. Us Afghans will never forget the kindness of the Albanian people, we will never forget this," she said.
Two sisters that spoke to Exit explained that they finally felt safe.
"Now we feel safe, we are not scared anymore, we are so grateful that we are here."
The Coalition For Women in Journalism (CFWIJ) has called on the Albanian government and Prime Minister Edi Rama to consider offering amnesty to some 100 Afghan women at high risk of harm if they remain in Afghanistan.
Founding Director, award-winning international journalist, media activist, and professor of journalism Kiran Nazish made the request today, calling for them to consider the "urgent humanitarian need" faced by those remaining in the country.
The 100 women include journalists, activists, artists, academics, and former parliamentarians at risk of violence or death from the Taliban.
"We call upon the Albanian government to consider the urgent humanitarian need for at-risk Afghans. We request Prime Minister Edi Rama to consider offering amnesty to at least 100 Afghan women who have played a prominent role in a progressive Afghan society. These women are now seeking refuge from the escalating danger and violence plaguing their country, and Albania's generosity and compassion for them will be deeply recognized," Nazish told Exit.
Since Kabul fell to the Taliban, they have received countless pleas for help from Afghan journalists and activists, predominantly women. Afghanistan is one of the worst countries in the world in terms of women media workers. Most were killed by the Taliban.
Those that remain are at risk of Taliban retribution, including prison, sexual violence, and physical assault, restrictions on conducting their work, and other violations of their human rights.
After the CFWIJ approached other countries with similar requests, many stepped up and offered to help. An urgent request made to the Brazilian Foreign Ministry resulted in 100 emergency visas being granted.
Other countries that offered assistance and shelter to women put forward by the Coalition include Mexico and Ireland.
Nazish commended the leadership and compassion shown by the leaders of these countries during this critical time.
Exit has the permission of the individuals to publish their stories but has chosen not to name them for safety and privacy reasons