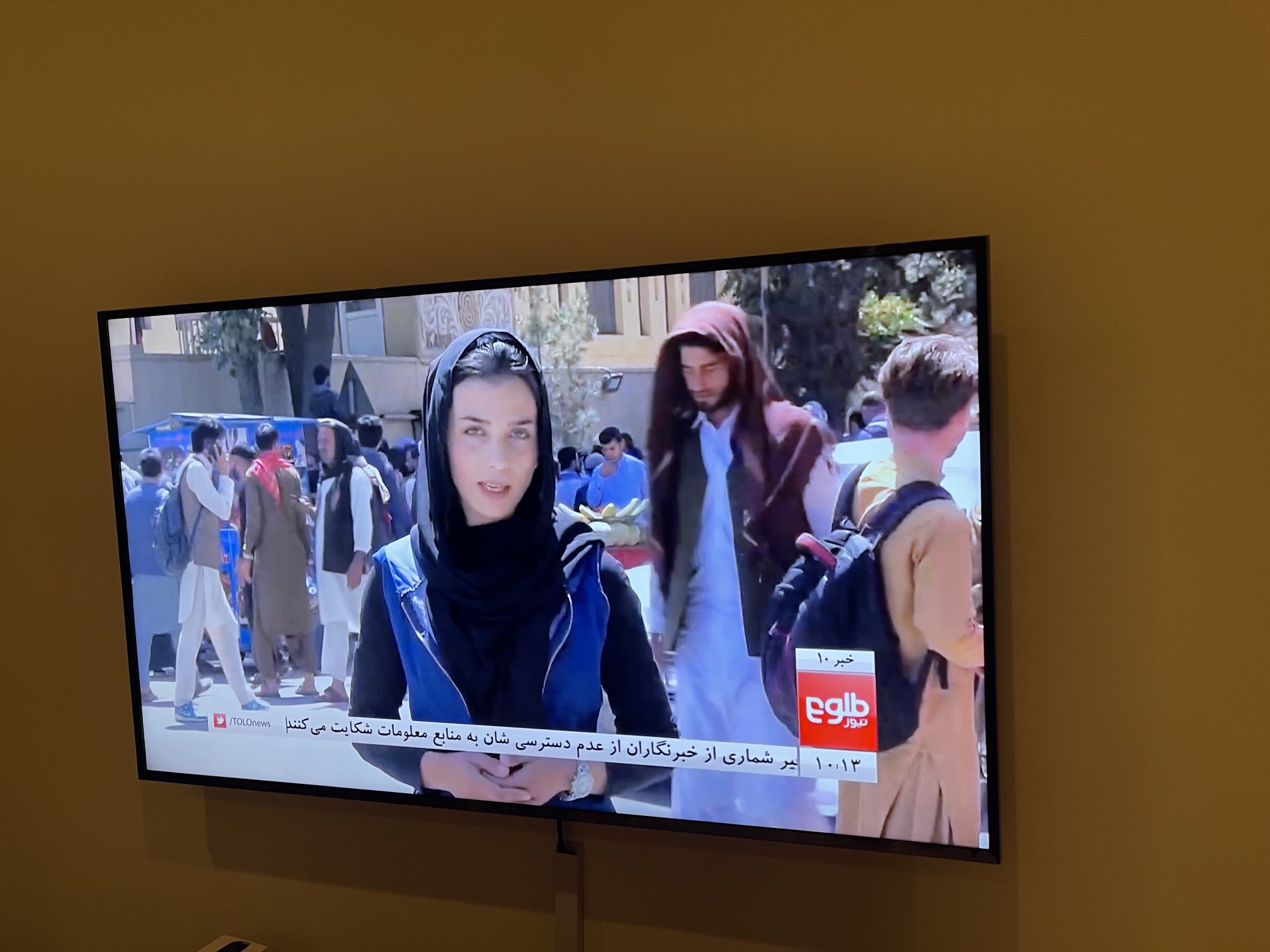 The Taliban opened fire on Afghan women protesting for equal rights in Kabul on Saturday, the Associated Press reported.
The women's protest – the second in two days – began peacefully, with protesters laying a wreath outside the Afghan Ministry of Defense to honor Afghan soldiers who died fighting the Taliban.
As protesters marched on the presidential palace, their calls became louder as they demanded respect for human rights by Taliban leaders.
Once the group approached the presidential palace, a dozen Taliban special forces officers entered the crowd and fired into the air – dispersing the demonstrators.
The head of Pakistan's intelligence agency, which has a strong influence on the Taliban, also visited Kabul unexpectedly on Saturday.
The Taliban have offered assurances that their leadership has changed, saying girls can go to school and women can go to work. But many Afghans, especially women, are skeptical of the Taliban's promises and fear the government will be the same as it was in the 1990s when women's freedoms were restricted and other human rights were restricted. In fact, since the Taliban seized power, there have been numerous reports of women being told to stay home, being beaten for working, and being hunted down by Taliban fighters.
Before the Taliban took over, there were some 700 female journalists working in Kabul. Just a few weeks later, less than 100 remain at work.
These figures are the result of an investigation by Reporters Without Borders and its partner organization, the Centre for the Protection of Afghan Women Journalists.
The Coalition For Women in Journalism (CFWIJ) has called on the Albanian government and Prime Minister Edi Rama to consider offering amnesty to some 100 Afghan women at high risk of harm if they remain in Afghanistan.
Founding Director, award-winning international journalist, media activist, and professor of journalism Kiran Nazish made the request today, calling for them to consider the "urgent humanitarian need" faced by those remaining in the country.
The 100 women include journalists, activists, artists, academics, and former parliamentarians at risk of violence or death from the Taliban.
"We call upon the Albanian government to consider the urgent humanitarian need for at-risk Afghans. We request Prime Minister Edi Rama to consider offering amnesty to at least 100 Afghan women who have played a prominent role in a progressive Afghan society. These women are now seeking refuge from the escalating danger and violence plaguing their country, and Albania's generosity and compassion for them will be deeply recognized," Nazish told Exit.