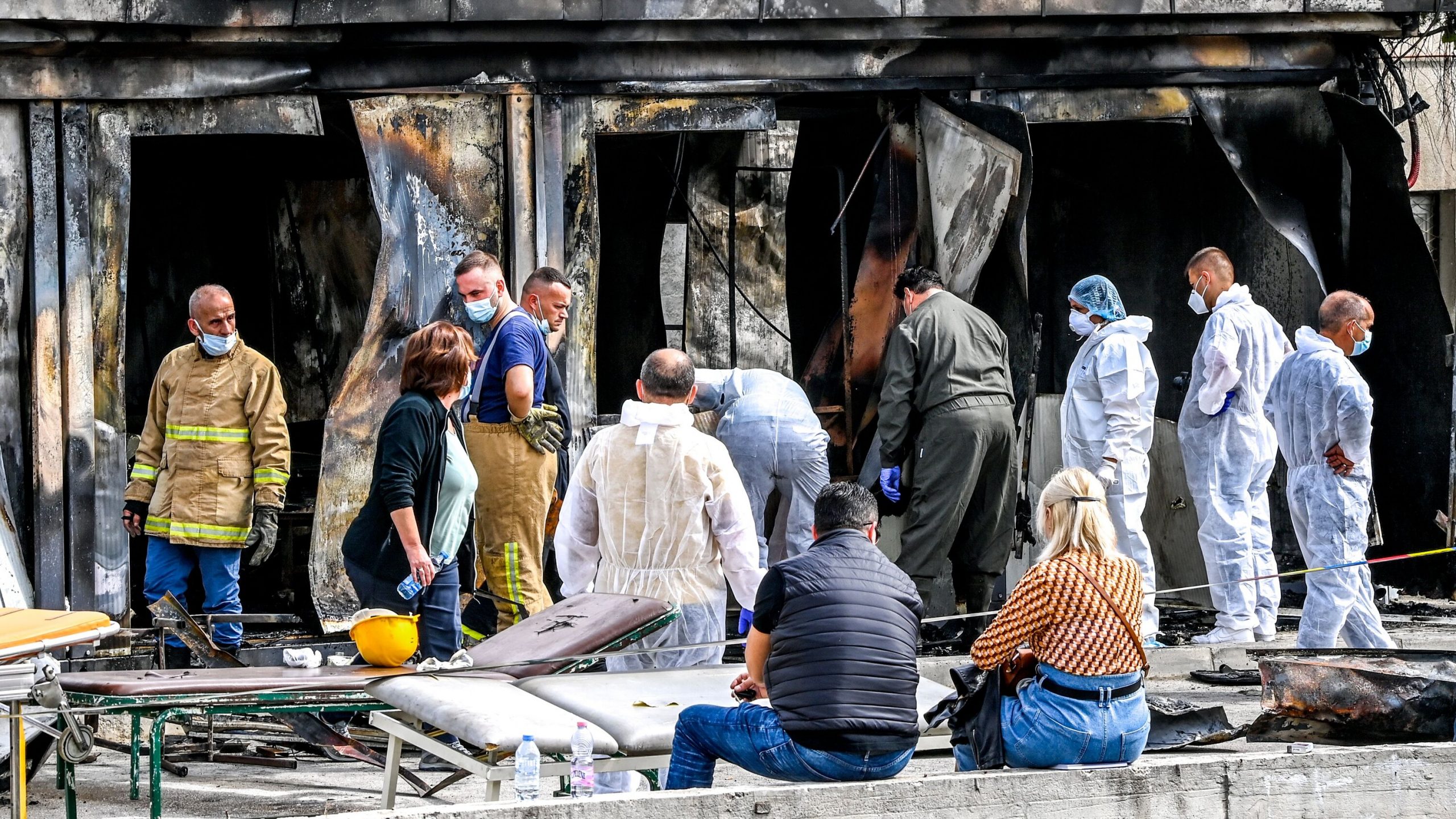 North Macedonia's Minister of Health Venko Filipce resigned on Saturday following a deadly fire in a clinic that left 14 dead on Wednesday evening.
Felipce said his resignation was based on moral grounds. It follows the resignations of his deputy Ilir Hasani, and the director of the clinic Florin Besimi the day before. They all deny any responsibility for the fire.
A fire engulfed the temporary COVID-19 clinic in the Albanian-majority town of Tetovo on Wednesday evening, resulting in 14 victims. Authorities said 26 patients were being treated at the clinic when the fire exploded.   
The cause of the fire has yet to be determined. Preliminary investigations point to the malfunctioning of the oxygen cylinders as the culprit.
The Municipal Council of Tetovo has declared three days of mourning for the victims.
Today's resignation came as protests were announced earlier. The Macedonian opposition is demanding the resignation of Prime Minister Zoran Zaev and an independent investigation into the matter.