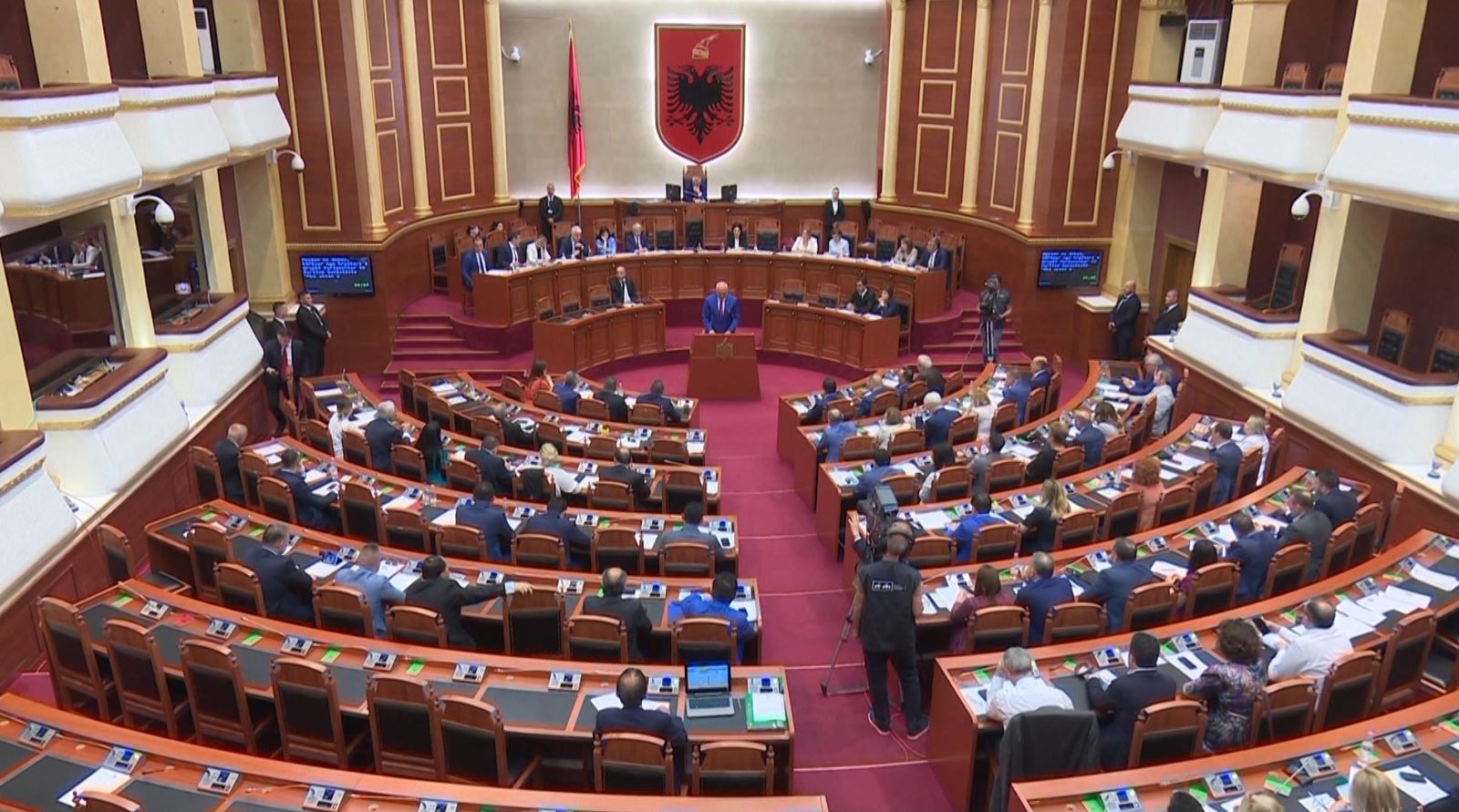 140 deputies were sworn in the Albanian parliament yesterday, marking the beginning of the country's 10th legislature.
The eve before the new Parliament convened, opposition leader Lulzim Basha made waves by expelling Sali Berisha, former chief of the Democratic Party (PD), from the party's parliamentary group. Basha explained that his decision came as a result of the Berisha's legal problems with the US Department of State.
But Basha's decision is not popular with the PD's base. An Euronews TV poll on Thursday showed that 71 percent of PD supporters opposed Basha's decision to keep Berisha from joining the PD's parliamentary group.
Indeed, when Berisha reached Parliament on Friday morning, a small crowd of supporters had gathered in front of the building to cheer him on.
Following Albanian parliamentary procedure, PS Deputy Luljeta Bozo opened this first session, as the oldest member of Parliament.
In the afternoon, the 140 deputies were sworn in, with the ruling Socialist Party (PS) holding 74 of those seats. The Democratic Party's coalition holds 59 seats, the Socialist Movement for Integration (LSI) 4, and the Social Democratic Party (PSD) 3.
Lindita Nikolla was also voted as the new Speaker of Parliament, with 79 votes in her favor. However, only 83 deputies participated in the vote. Except for Sali Berisha and Vangjush Dako, the remaining members of the PD's parliamentary group ripped their ballots in protest.
Not the most promising of beginnings, given that Friday also marked the day of the opposition's return to Parliament after a 30-month absence. The PD burned their mandates in February 2019, and refused to participate in the local elections of that June, leaving the PS to rule largely uncontested.
Still, in a message to commemorate the opening of this new parliamentary session, President Ilir Meta called on the opposition to set aside boycotts and focus on collaboration for the sake of democracy and the rule of law.