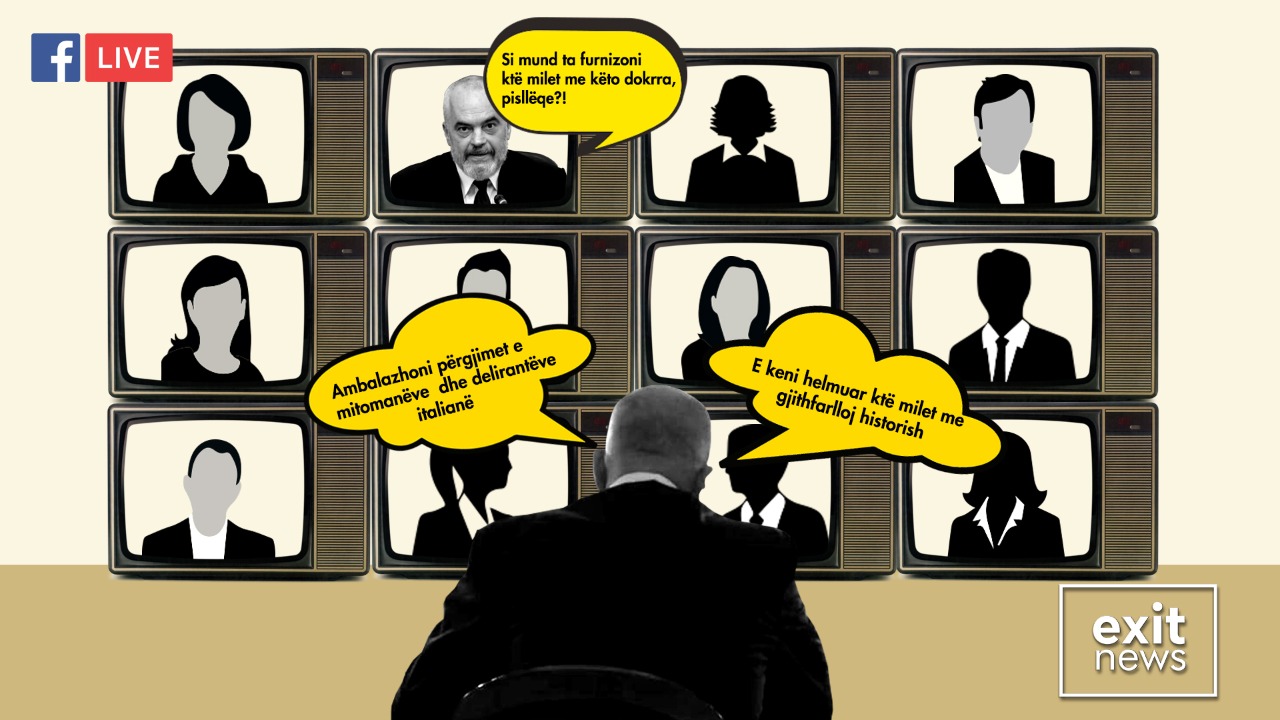 During a press conference that took place today between Prime Minister Edi Rama and German Chancellor Angela Merkel, the former refused to take questions from Kosovo journalists.
Enis Recica, a journalist with Klan Kosovo, claimed that journalists from six different Kosovo media waited for 40 minutes to be given a chance to ask questions, but were never given permission to do so. They noted that the journalists were all accredited and appeared in person. Journalists said they were not allowed to ask any questions to either Rama or Merkel.
A video published on Facebook shows the journalists sat with their hands in the air, waiting to ask questions, but to no avail.
Shame on Albanian PM @ediramaal, who deliberately ignored the questions of Kosovo journalists. The @EFJEUROPE condemns this outrageous segregation. https://t.co/jArGqLb5q6

— Ricardo Gutiérrez (@Molenews1) September 14, 2021
The mistreatment of the journalists was condemned by Ricardo Gutierrez, Secretary-General of the European Federation of Journalists. He condemned the "outrageous segregation" imposed by Rama against them. He added that EFJ, Europe's largest journalistic organization, condemned the act.
Rama is known for his dislike of the media and doesn't shy away from making public attacks on journalists. You can read a list of insults he has used publicly against the media since 2018 here.
There have been ongoing tensions between Rama and Kosovo, especially since Prime Minister Albin Kurti took office this February.
During today's press conference, Rama slammed Kosovo leadership, accusing them of engaging in "conspiracy theories regarding "Open Balkan."