Hundreds of Albanian citizens gathered yesterday afternoon in Tirana and Fier to protest the murder of 23-year-old Sabrina Bengaj by her husband.
In Tirana, protesters assembled in front of the Ministry of the Interior and marched in silence towards the Ministry of Justice. They lit candles to remember the women lost to femicide this year alone, placing them in front of posters and pictures bearing the women's names.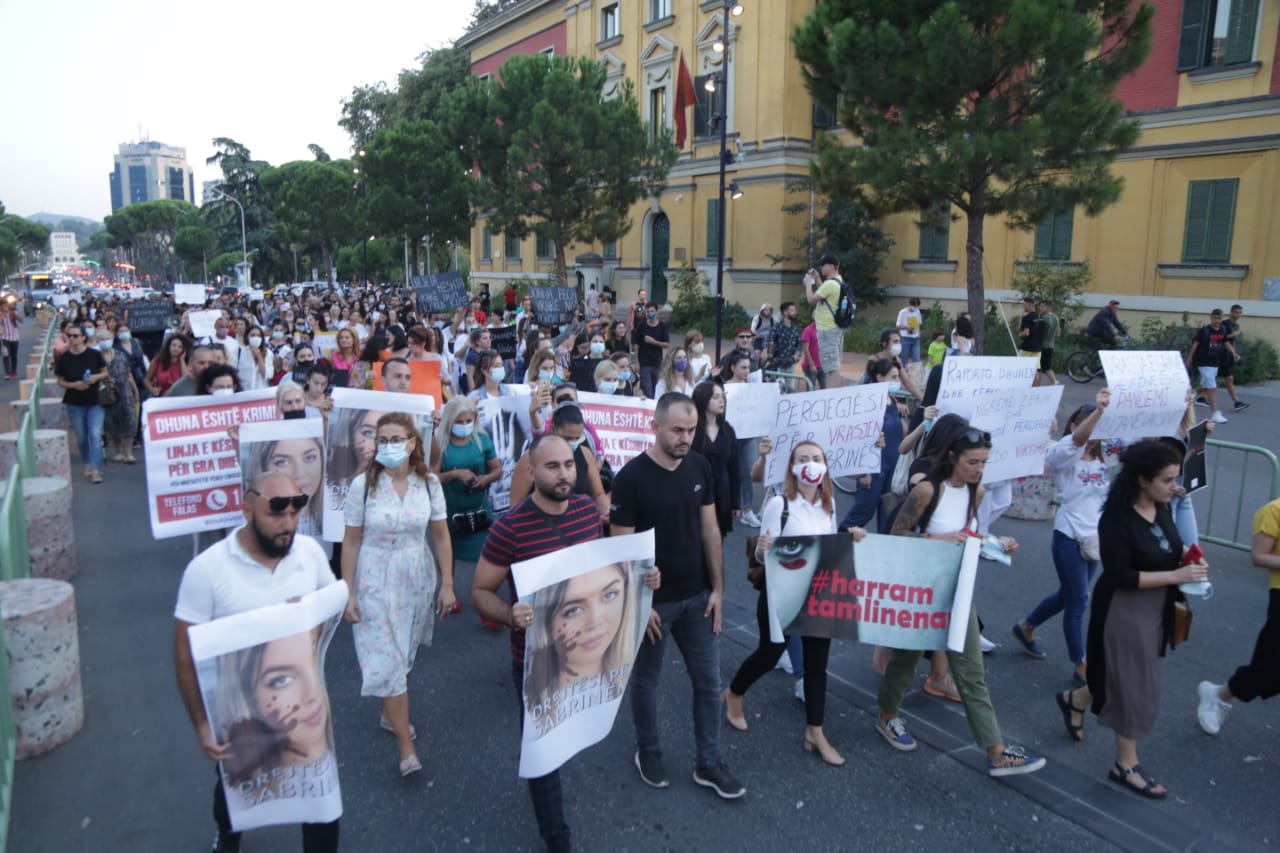 Protesters called for justice for Sabrina Bengaj, but the "justice" activists and citizens envision for Albanian women is not limited to throwing offenders in jail.
They labelled femicide a "virus without a vaccine," and denounced the institutional failures that enable violence against women in the first place.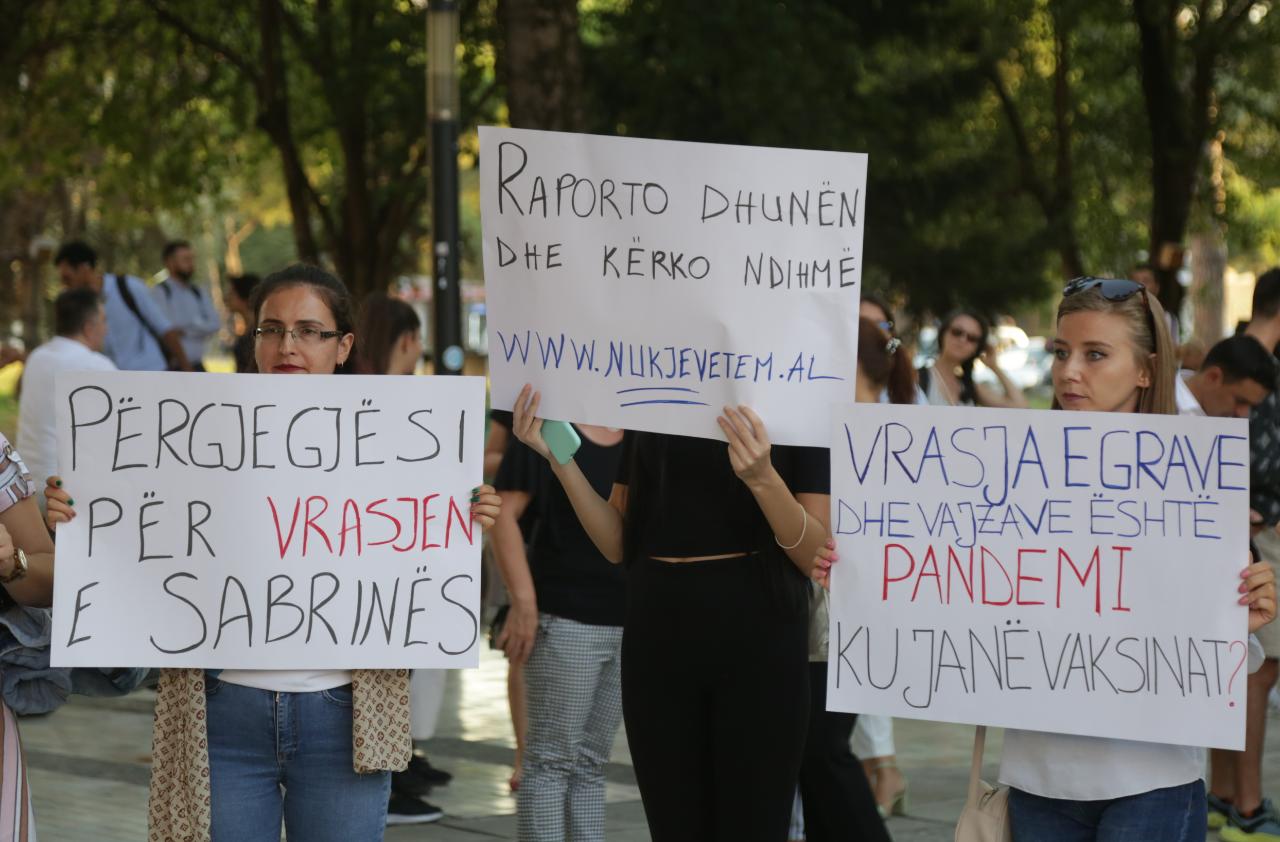 Indeed, institutional failures were particularly evident in Bengaj's murder. Last week, Sabrina Bengaj was murdered by her husband, 31-year-old Elton Meta, in her parents' home.
Meta had recently been released from prison after serving an eight-month sentence for domestic violence, opposing a police officer, and carrying unlicensed weapons.
In September 2020, Meta had arrived at his in-laws' house, where he threatened to kill everyone and then himself after Bengaj had asked for a divorce. RENEA, the Albanian special police force, manage to arrest him after five hours of negotiations.
According to media reports, Meta had continued to threaten his ex-wife from prison, forcing her to apply for a restraining order. The restraining order was granted, but proved futile.
Bengaj is not the first woman to lose her life to femicide after asking for a divorce. In May 2021, 58-year-old Koço Buzo murdered his wife Liljana Buzo in front of the courthouse in Elbasan, following a court session about their impending divorce.
Albanian women and activists rushed to the streets to protest Liljana Buzo's murder, too. In fact, there has been an uptick in both the number of protests against gendered violence, and the number of participants.
In June 2020, thousands of people gathered in Tirana to protests sexual violence, following the rape of a 15-year-old girl, in what may be the largest protest of this nature to date.
The women who participate in these protests hold the state responsible for the way it continues to fail Albanian women. According to the latest statistics, some 53% of Albanian women will suffer from domestic violence at least once in their lives. Yet, roughly 13% of the cases brought before the police are prosecuted.
Meanwhile, women who decide to leave their husbands face homelessness and high rates of poverty. And even state policies meant to help battered women secure long-term housing solutions, are failing to provide the desired results.