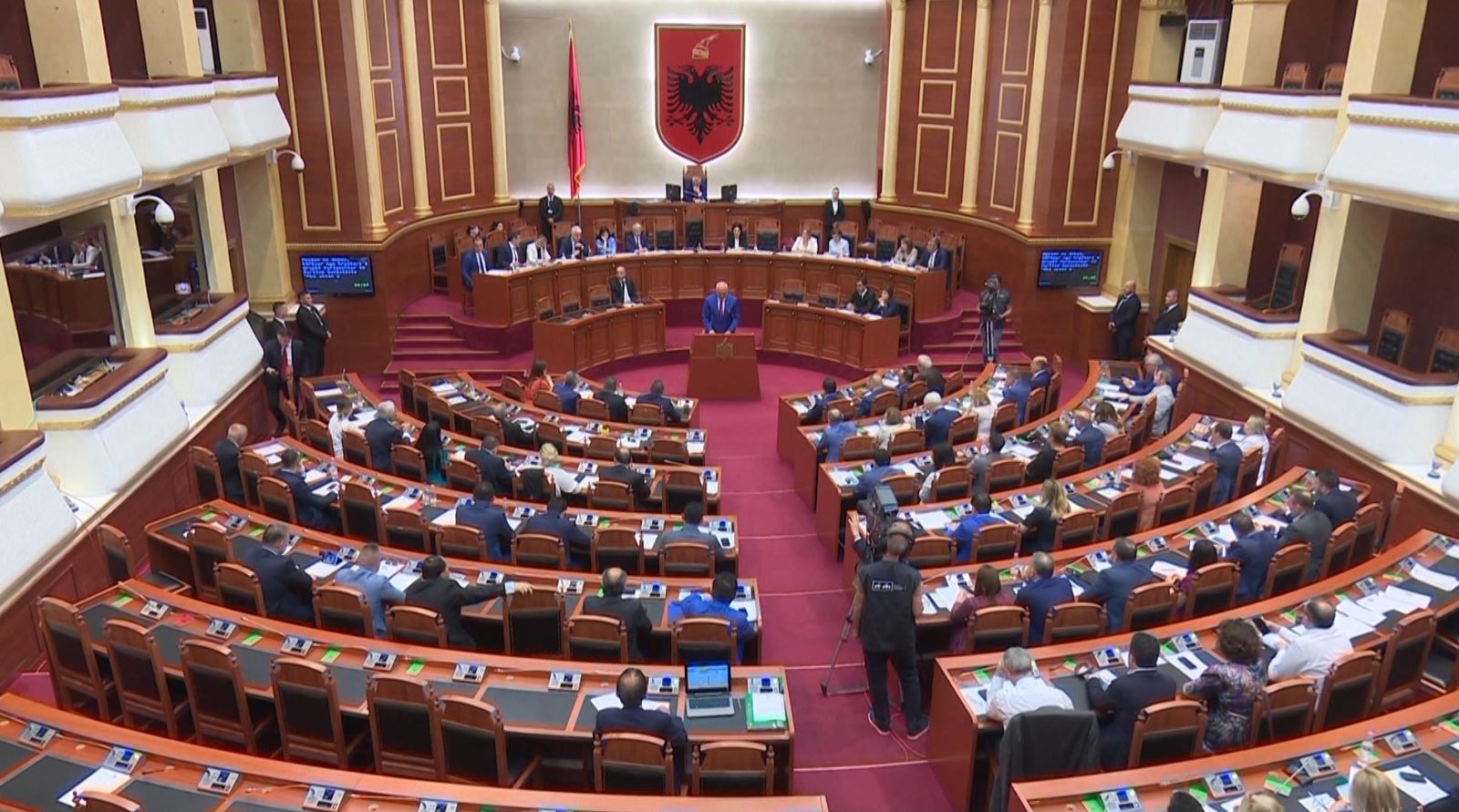 On Friday morning, the Albanian Parliament approved Prime Minister Rama's government with 77 votes in favor, 53 against, and one abstention.
The third plenary session began on Thursday at 10 a.m., and lasted until the early hours of this morning.
Rama is confirmed Prime Minister of Albania for the third time. Through this vote, Parliament also approved Rama's proposed cabinet, as well as his program.
The Prime Minister had presented his cabinet at a Socialist Party meeting in early September, while his program was published on Wednesday.
During yesterday's session, Rama outlined his vision for the next four years in office, vowing to jump-start economic growth, increase wages, and declared he is open to collaborating with the Opposition.
Rama's opening remarks also focused on the "Open Balkan" initiative, where he chastised Kosovo for refusing to participate.
The Prime Minister also promised a slew of other reforms, including the banning of all plastic bags starting June 2022, and making English mandatory from the first grade.
After Rama's speech, MPs had a chance to cross-examine his cabinet picks and debate his program. However, the session lasted longer than foreseen as the opposition Democratic Party (PD) intervened several times to denounce both Rama and his government.
PD Chairman Lulzim Basha talked once again about his allegations of an "electoral massacre," citing the OSCE-ODIHR report on the April 25 elections. He also blamed Rama's government for the high number of Albanian refugees, and criticized Serbia's influence on the "Open Balkan" initiative.
Regardless, the PD did participate in the vote for Rama's government, although all party MPs voted against. Just last week, the vast majority of PD deputies refused to vote for the Speaker of the House, tearing up their ballots instead.
Rama and his cabinet will be sworn in by President Ilir Meta tomorrow.