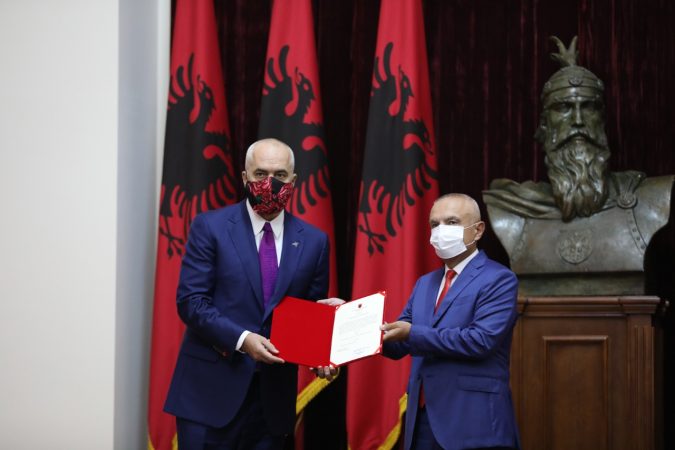 Albanian President Ilir Meta swore in Albania's new government this Saturday, marking the beginning of Edi Rama's third term as Prime Minister.
The new government was sworn in at the Presidential Office Building in Tirana. The ceremony lasted only a few minutes.
Afterwards, Rama and his ministers walked to the Prime Minister's Office across the street for the government's first official meting.
Rama's government was approved by Parliament on Friday morning, after a tense 20-hours session.
The new cabinet is composed of 12 women and five men.
According to its recently published program, Prime Minister Edi Rama's third term in office will focus on post-earthquake and pandemic reconstruction, citizen welfare, the modernization of the Albanian economy, the family, and a "stronger Albania."