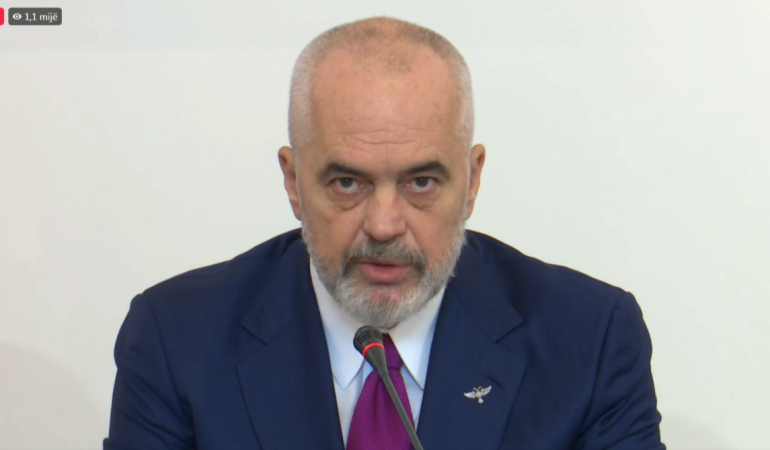 Albanian Prime Minister Edi Rama and his cabinet will approve a number of laws and decisions on Saturday, in their first official meeting after being sworn in by President Ilir Meta.
On the agenda for today are draft laws on supporting children under the care of the state, the creation of an Information and Media Agency, and the induction of Kosovo Olympic Medalists into the Albanian Armed Forces.
Rama opened the meeting with a speech where he called on his ministers to respect the Code of Ethics.
The Prime Minister began by emphasizing that ministers cannot accept gifts from private companies—such as business class plane tickets or access to VIP lounges at airports—and should refrain from using government resources for family members.
His speech spotlighted the creation of the Information and Media Agency to increase transparency and citizen engagement. According to Rama, the agency will offer citizens information on government projects and decisions, and will gather feedback from the public on their performance.
Finally, Rama announced that Kosovo Olympic Medalists Distria Krasniqi and Nora Gjakova will become part of the Albanian Armed Forces.
Throughout the day, the Council of Ministers will also approve a slew of other bills, including agreements with North Macedonia, Israel, and Kosovo.