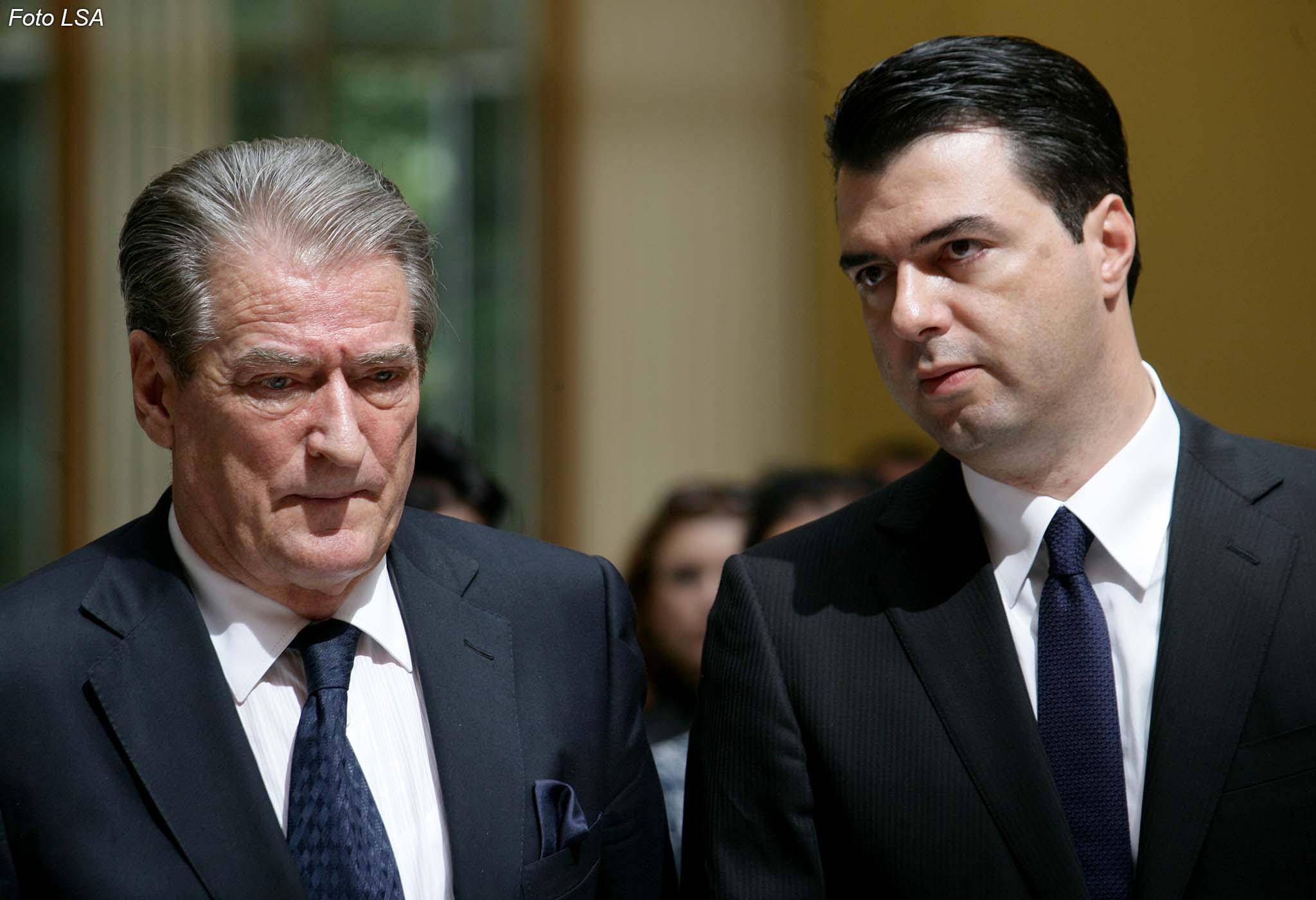 The former and current leaders of the opposition Democratic Party (PD), Sali Berisha and Lulzim Basha, have clashed over whether an extraordinary meeting of the highest party forum can be called.
Berisha has embarked on a national tour to speak with party supporters, in an attempt to enable a meeting of the PD National Assembly. On Tuesday, he was in Fier, after a first meeting with supporters in Tirana last week.
He has stated that 1,500 members of the PD National Assembly will demand an extraordinary meeting of the assembly – in accordance with the party statutes – who will then decide to have a national party referendum on whether to dismiss Basha from his post because of his decision against Berisha.
The request to dismiss Basha comes after the latter excluded Berisha from the PD's parliamentary group at the request of the United States. The US Secretary of State banned Berisha and his family from entering the US over allegations of corruption.
Berisha, who has been both president and prime minister of Albania, denies all allegations.
Speaking to journalists on Wednesday, Basha said no extraordinary meeting of the assembly and no referendum will take place to question a decision of the United States.
US Ambassador Yuri Kim also reacted on Tuesday, after Berisha's second meeting in Fier, stressing that the US is "clear" and "serious about corruption," including the banning of several people from entering the country over corruption allegations.