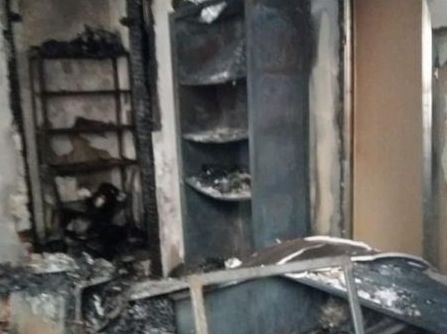 Around 1 a.m. this Saturday, a vehicle registration center was burned down in Zubin Potok, and grenades were thrown at another center in Zvečan, both towns in northern Kosovo.
Kosovo Minister of Interior Xhelal Sveçla described these acts as terrorist and criminal. He also called on Kosovo citizens to respect the law and not fall prey to political manipulation.
Tensions have been high between Kosovo and Serbia, after Prime Minister Kurti announced that cars entering Kosovo with Serbian license plates would be required to purchase temporary Kosovo plates.
Serbian residents of northern Kosovo protested the decision by blocking the roads at several border crossings with Serbia.
Cars with Kosovo license plates have had to do the same in Serbia since 2010, although a 2016 agreement brokered by the EU had required both countries to drop this requirement. Kosovo had been the only one to comply, until the agreement expired on September 15.
While the police was deployed to monitor the situation in the north of the country, earlier today the Ministry of Defense of Kosovo released a statement refuting claims that it was sending army troops in the region. The statement called such claims "absolutely false" and an attempt to spread disinformation.