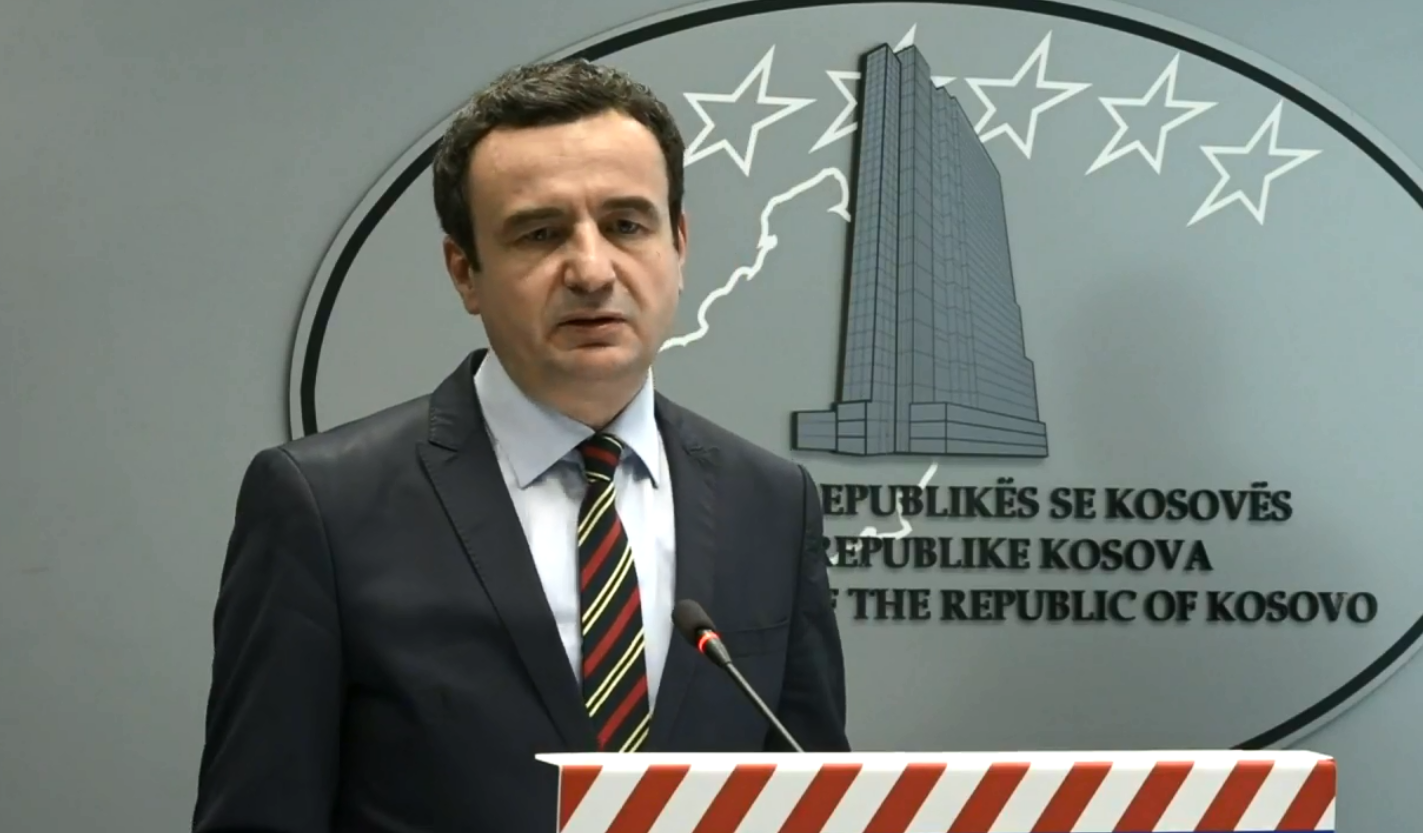 Leaders of the Kosovo opposition have given their support to Prime Minister Albin Kurti and his government to uphold the public order and the rule of law in the north of Kosovo.
Kurti briefed, on Sunday morning, leaders of the two main opposition parties, Memli Krasniqi (PDK) and Lumir Abdixhiku (LDK) , on the latest developments concerning tensions in the Kosovo and Serbia border.
In a statement, government's communication office informed that opposition leaders support the government's efforts to defend Kosovo borders and police efforts to ensure peace and order in the north.
On Saturday, Kurti accused Belgrade that armed incidents in Zubin Potok were incited by the bellicose statements made by Serbian government, and denounced deployment of military planes and helicopters over the border area.
The latest tensions between two countries followed Kosovo's decision to impose a ban on cars with Serbian plates entering its territory.
Serbia and Kosovo agreed in 2011 that, pending mutual recognition, vehicles travelling in the other's territory shall use temporary plates of the destination country.
Serbia has enforced the measure since 2019, but Kosovo decided to enforce only last week.
It brought a practical shut-down of vehicle crossings between two countries, and protests by Serbs, in particular those living in the north of Kosovo.
Serbian government denounced the measure and threatened that the situation would escalate into military clashes.
Two days ago, ethnic Serbs burned down the vehicle registration offices in Zubin Patok, forcing Kosovo government to increase the police presence in the area. Serbian government responded by deploying military planes and helicopters monitoring the area.