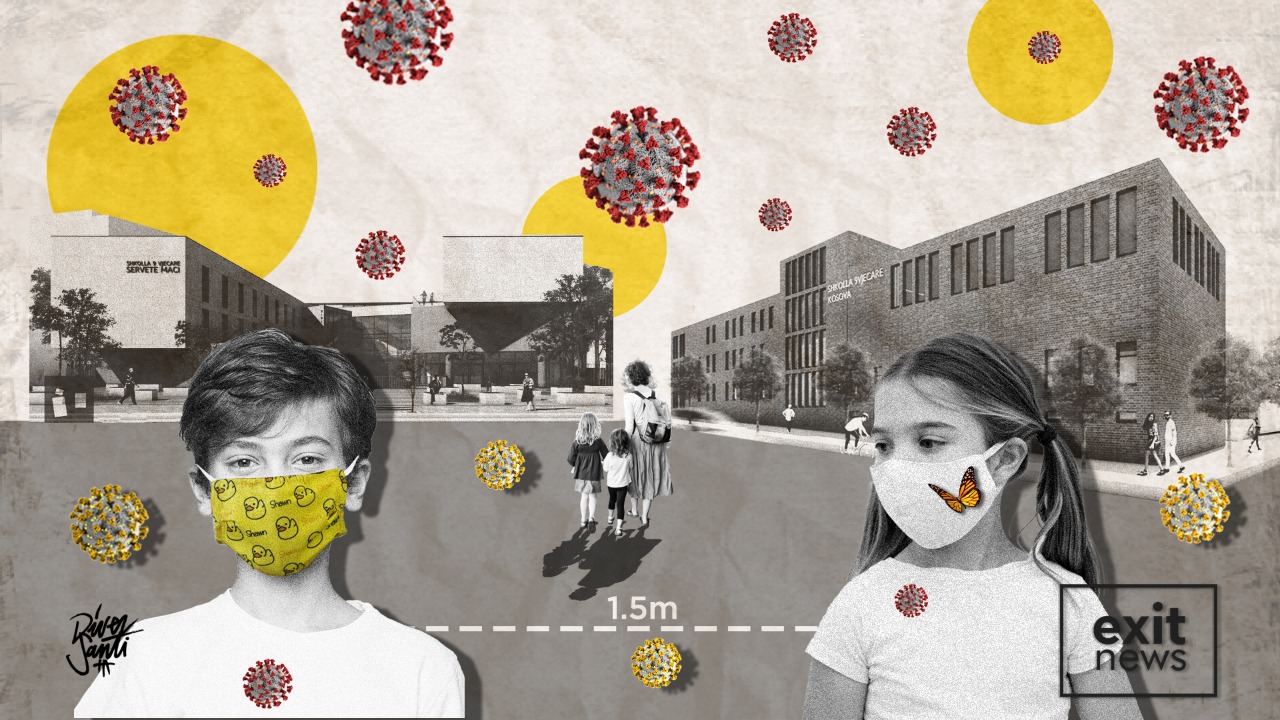 The academic year started for Albanian children and teenagers today, as complex COVID-19 measures threaten to disrupt lesson plans and the lives of Albanian parents. 
Just three days before the start of the school year, Education Minister Evis Kushi announced that teaching would take place in shifts of just 30 minutes amid smaller class sizes. The late announcement gave most parents little time to plan for the working week ahead of them.  
This has left many families struggling to coordinate drop off and pick up times around the new schedule. Some parents that spoke to local media said it was challenging to manage the time to send their children to and from school. They were forced to either take time from work or pay for school transport.
Euronews Albania journalist and mother of two, Esmerelda Keta, said she was worried that children couldn't learn anything properly in just 25 minutes.
"I don't understand why classes are split like this when all other activities continue as normal. When gatherings continue endlessly, why do classes continue to be divided," she said.
Under nationwide anti-COVID-19 rules, gatherings are allowed of up to 50 persons, while indoor events can take place with a 30% capacity.
Parents have started an online petition against short classroom hours because they believe that such short hours are not practical or functional.
Keta added: "We thought that during the last two years [The Ministry of Education] would have learned a lesson and would have gained experience, but this third year showed that we have not learned anything."
Aside from lessons taking place in 30-minute bursts, students and teachers must wear masks and maintain social distancing. Furthermore, vaccination of teachers, faculty staff and all students over 18 is compulsory. 
Kushi also claimed that teachers would be paid for overtime this year compared to last year when they were not. 
Besiana, whose son is six years old, spoke to Exit about how the new rules have left her family in chaos.
"This shift pattern is very confusing and demotivating for a child. We have to engage other people from our family to take him home from school, so we can avoid paying for transport (me and my husband work full time in an office). We are considering sending him to an after school center because the time we would spend on taking him home is too long."
She added that the school had said they may swap shifts each week. Parents are against this as they feel it would disrupt the children's routines and cause problems with employers.